'Teen Mom' Crisis: Leah Messer 'Suicidal' After Losing Custody Of Twins, Friends Fear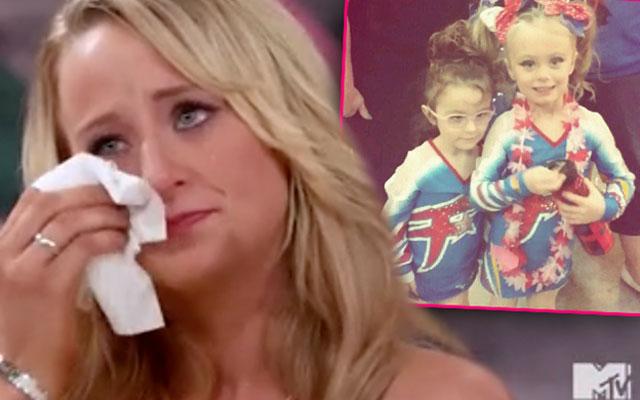 Leah Messer may seem chipper on her busy Twitter page following the custody loss of her beloved twins, but things aren't always as they seem on social media.
RadarOnline.com can exclusively reveal that insiders fear the Teen Mom 2 star, 23, is "suicidal" following the devastating blow.
"Leah seems deeply depressed, and everyone is very concerned," a family insider told RadarOnline.com about the mother of three, who lost primary custody of her 6-year-old daughters Ali and Aleeah to her ex-husband, Corey Simms, last month after a long, nasty court battle. "She can't imagine life without her girls."
Article continues below advertisement
Messer's mother, Dawn Spears, is especially worried about her struggling daughter, claims the source.
"Dawn is asking friends for advice on how to help her," the insider said.
Perhaps hindering her progress, the twice-divorced MTV star, who spent a month in inpatient rehab for depression and anxiety over the summer, hasn't come clean to even close friends about her emotional problems and past drug use.
"It's obvious that she has struggled with pills, but she refuses to talk about it," said a confidante. "If she won't be honest, how is she ever going to truly get better?"
As RadarOnline.com first reported, Messer had been taking prescription painkillers since the 2013 birth of her daughter Addie, 2, until her rehab stint, though it's unclear if she's completely clean now.
Simms, 25, and his wife Miranda have long accused Messer of abusing drugs and being a bad mom to the girls. At an October court hearing, a judge gave Simms primary custody, leaving Messer with time for the girls only on weekends.