What Money Problems? Tyga Gives Kylie $200K Gift For 19th Birthday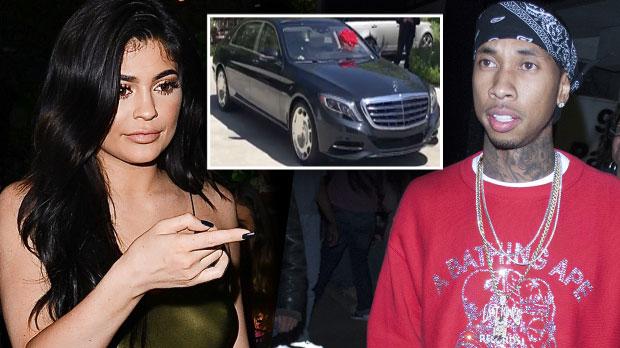 Tyga's wallet is definitely hurting now!
The rapper, 26, has been struggling to make ends meet, but just gave Kylie Jenner, 18, a $200,000 Mercedes Benz for her birthday!
— Kylie Jenner (@KylieJenner) August 6, 2016
The lip kit queen also shared pictures of her new gift on Snapchat.
The Keeping Up With the Kardashians star is turning 19 years old on August 10, and will be riding in style thanks to her sketchy boyfriend now!
Tyga outdid himself this time around, as he only leased a Ferarri in her name last year — and his lavish gift comes on the heels of some massive family drama that happened at Jenner's birthday party.
Article continues below advertisement