Kris Jenner Uses Rob & Blac For Her Latest Fakery Scheme On 'KUWTK'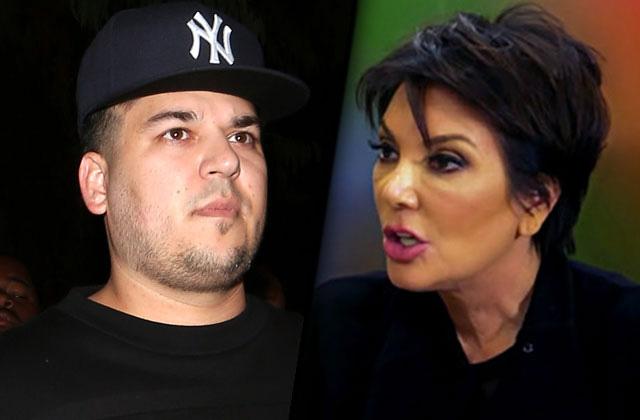 Article continues below advertisement
As the razor sharp Keeping Up with the Kontinuity Errors blog on jezebel recognized, however, Rob's mea culpa actually happened a full TWO MONTHS after he made the rude remarks online.
But that's not all!
Kris Jenner purchased a multi-million dollar home for Rob and just to stir things up with his sisters, Rob is seen calling Kylie Jenner and tells her he wants to move out already.
The problem is, as KUWTKontinuity Errors exposed, he had only lived in the house for seven days at the time. And the momager bought it for him in a trust, so he couldn't sell it anyway!
What do you think about Jenner's blatant manipulation of real life for her reality show? Sound off in the comments.