'Beyond Livid!' Kourtney Kardashian 'Flips Out' On Kris Over Scott Disick Comments -- Inside The Heated Argument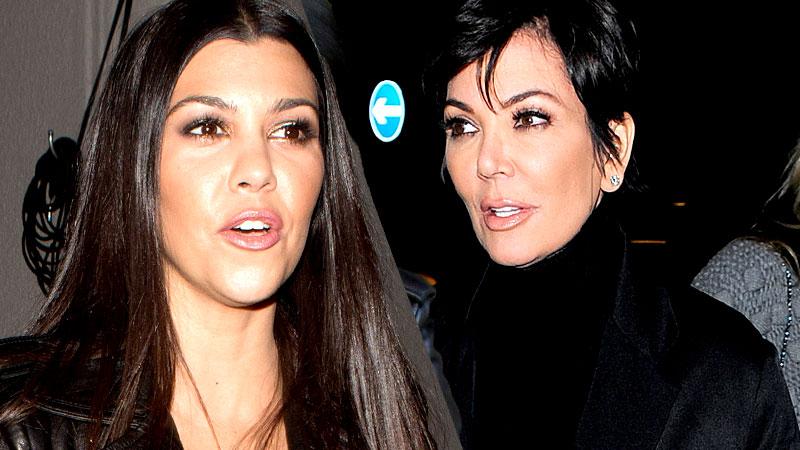 Keeping up with the Kardashians momager Kris Jenner just does not know how to keep her mouth shut! During a recent interview with Access Hollywood the 59-year-old matriarch said that there is a chance that her daughter would get back together with deadbeat dad Scott Disick, and a source close the family tells RadarOnline.com exclusively that Kardashian was not pleased!
When Kardashian got word of the interview, the source told Radar, "She absolutely flipped out on Kris!
Article continues below advertisement
Jenner had said, "My wish is that, you know, they work it out and figure it out and we'll see what happens. I just know that, you know, they'll figure it out. He's a great dad and he loves the kids and Kourtney."
But the source explains, "When Kourtney saw what Kris had said, she called her up and told her that she is to never discuss her and Scott's relationship again."
"The fact that Kris even said anything at all really pissed Kourtney off. She was beyond livid and is so sick of her mom trying to use her situation with Scott to keep the ratings up for the show."
But according to the source, the monster mother learned her lesson this time.
"After Kourtney tore into Kris and told her to shut the f*ck up and not ever mention the two of them in an interview ever again, Kris apologized to her and said that she was 'extremely sorry' and should have 'never said anything to begin with.'"
Do you think that Kris Jenner has learned her lesson or will she spill the next time she's in front of a mic? Sound off in the comments below.