Exclusive
'Blood, Sex, Crime!' Shocking Scientology Emails Released In Kirstie Alley Lawsuit Reveal Dark Secrets Of The Church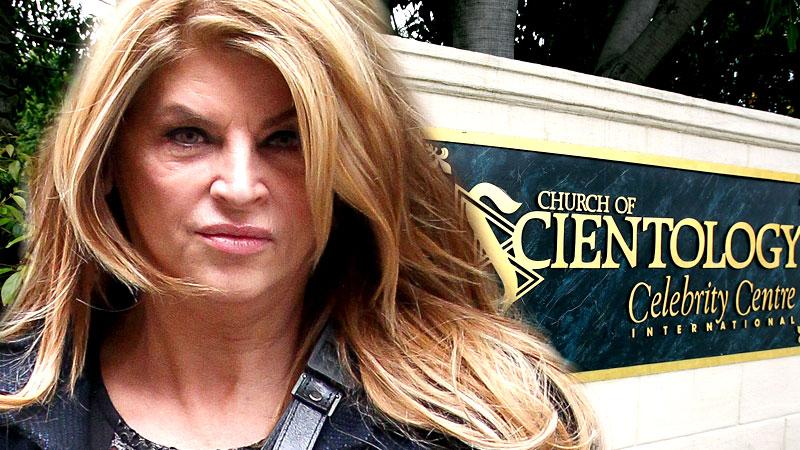 Article continues below advertisement
Seward was also Alley's insurance agent at the time, and the lawsuit asserts that money from life insurance policies Seward sold to Alley and other Scientologists helped fund "large donations that would be made to Scientology affiliated organizations, where it was anticipated that … those donations would either lead to kick-backs, future business or increased influence within the Church of Scientology."
As the scheme unraveled, however, Seward complained in emails to Alley's assistant, Peggy Crawford, that the Church was attempting to destroy and discredit her.
In an email sent on October 3, 2012, and obtained by Radar, Seward warned Crawford, "Black PR policy is being applied."
According to the court documents, black PR is rumored to be a Scientology "campaign to destroy" and "discredit" anyone deemed a "long-term threat … so thoroughly that they will be ostracized."
Article continues below advertisement
The court papers describe the procedure as follows: "(1) Spot who is attacking us. (2) Start investigating them promptly for FELONIES or worse using our own professionals, not outside agencies. (3) Double curve our reply by saying we welcome and investigation of them. (4) Start feeding lurid, blood, sex, crime actual evidence on the attackers to the press," the documents state.
A Scientology website states, "The technique of black propaganda seeks to bring a reputation so low that the person, company or nation is denied any rights whatever … It is then possible to destroy the person, company or nation with a minor attack if the black propaganda itself has not already accomplished this."
Another Scientology tactic, "disconnection," appears later in the email when Seward claimed she had received a disconnection notice from a fellow Scientologist, Joyce Gaines.
According to the Scientology website, "As defined by L. Ron Hubbard … 'The term disconnection is defined as a self-determined decision made by an individual that he is not going to be connected to another. It is a severing of a communication line.'"
Article continues below advertisement
As Seward's alleged Ponzi scheme fell apart, however, Scientology attorneys did the opposite, and ramped up communications with her.
An email dated, February 23, 2013, Seward stated, "Yesterday was an extremely full day. We had our meeting with Scientology attorney Rick Moxon. It went well but its not good either way because it is requesting our donations back. Any commission I received from client investments has to go back, so it's frustrating position. My attorneys made it very clear that this was not my idea or anything I wanted to do, it is just what legally has to keep the church protected and out of this."
Scientology's attorney Moxon "asked a lot about Kirstie and keeping her out" of the bad press, the email stated.
Seward has since left the Church of Scientology.
Watch: Former Scientology Member Claims Church Controlled Her Sex Life