Exclusive
'Shame On You!' Animal Rights Activist Rips Kelly Osbourne For Buying $30K Dogs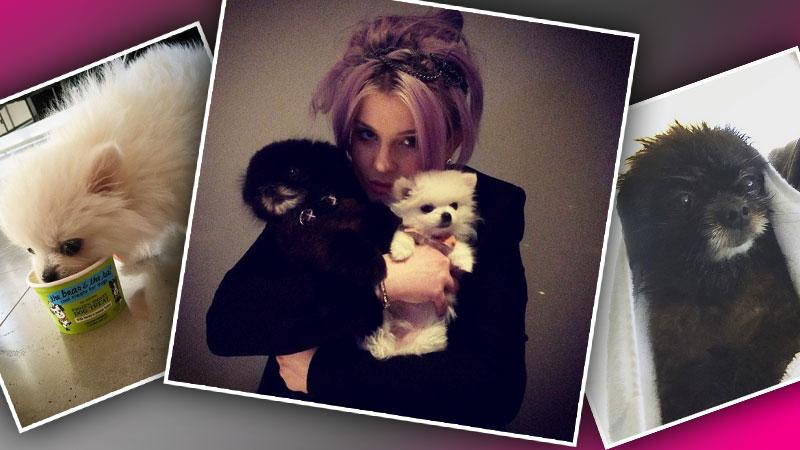 It's a dog eat dog world in Hollywood and nobody knows that better than Kelly Osbourne. Just months after leaving Fashion Police amid a sea of controversy and criticism, Osbourne is under fire yet again for a controversial pooch purchase!
The former Fashion Police co-host reportedly spent $27,000 on two pint-sized Pomeranians from Betty's Teacup Yorkies. According to BTY's website, the dogs come from South Korea, and they don't work with any puppy mills.
Article continues below advertisement
Still, activist Kris Kelly told RadarOnline.com she was stunned Kelly bought two dogs from BTY because the family generally prefers to adopt.
"Sharon had adopted a rescue dog from us, a Yorkshire Terrier," Kelly said. "Sharon came out to one of our events, and adopted the dog that had been recovered from a puppy mill. I am shocked that Kelly would buy puppies."
"Doesn't Kelly know not to buy puppies  when her mom is so active in helping animals?" Kelly said. "The animals that are trapped in that world have no voice. Shame on you Kelly Osbourne!"
One of the Pomeranians had been won by Kelly during a live auction at Paris Hilton's fundraiser for MS, and the final price was $16,000.
Meanwhile, critics have lashed out on social media over her decision to buy the little dogs, "I can't believe the morons applauding the beyond fragile, genetically engineered little dogs, the dogs SUFFER DESPICABLY," @voicemy1opinion wrote.
"Do you know what shelters could do with what you spend on a few overbred pups? Wanted to like you but u hate real animals. Sad when you realize someone you had some regard for is yet another empty headed animal hater.11k on designer dog==disgrace," @JaxLeSigh stated.
Kelly added, "Next time Kelly is seeking to add to her pet family, she should adopt from a rescue group."