Kailyn Slammed For Making 'Inappropriate' Video With Other Guys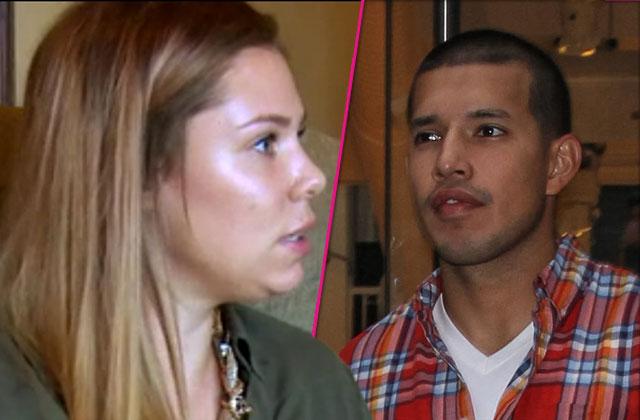 Javi Marroquin may be wearing his wedding ring again in Social Media pics, but that hasn't stopped his wife Kailyn Lowry from hanging out with other men while he is deployed halfway around the world.
In a shocking new video posted on Twitter, Lowry, 24, is seen flirting with two guys.
She begins the video in one guy's arms before walking off with the other man to a different part of the house, where the video was shot.
Article continues below advertisement
In the middle of the video, a magnum sized condom packet is seen lying on the counter.
While the video was made as a comedic clip for Lowry's friends on what they call the Turt & Ron Show, some Teen Mom 2 fans didn't view the clip as that funny.
"Am I the only one who thinks this is a little inappropriate bc she's married," one commenter wrote.
Another added, "This is so wrong unless he don't give a f***k"