Exclusive
Rags To Riches! Housewife Jules Wainstein Had No Savings—$22K In Debt Before 'RHONY'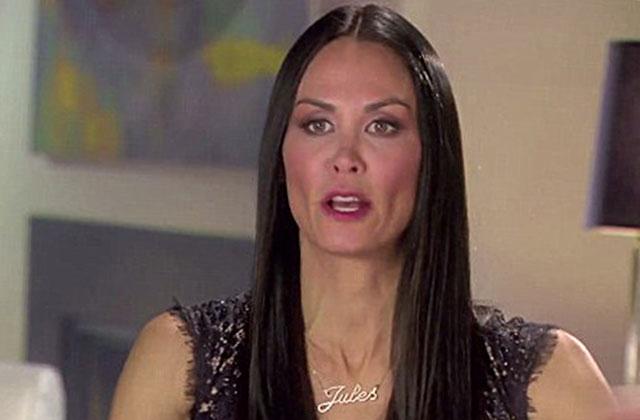 Jules Wainstein is living the high life on The Real Housewives of New York City. But just a few years ago, RadarOnline.com has learned, she had not a penny to her name!
Jules, now the wife of businessman Michael Wainstein, filed for bankruptcy in 2004 under her maiden name, Julianne Forrest, in Palm Beach Florida.
According to court documents obtained by Radar, she claimed that she had no cash, and no "checking, savings, or other financial accounts."
Article continues below advertisement
READ The Bombshell Bankruptcy Filing
Her sole possessions, according to the documents, were "1 bedroom set with mattresses, 1 TV, 1 DVD, 1 desk with chair, and 1 computer with 1 printer," worth $450.
In addition to "clothes and shoes" worth $120, she said she had a "watch, 2 rings, 2 bracelets, 2 necklaces, and 1 charm bracelet," worth $130.
In contrast, she said, her debts were staggering. Jules, now 35, said she owed American Express $11,263.10, for which they had sued her, plus $448.16 on a Bergdorf Goodman card. The court documents state that she also owed Chase $2,361.24, and Citi Cards $9,374.64.
Employed at the time as "assistant manager" at "Teen Angel," Jules said her monthly take-home pay of $1,860.99 wasn't enough to cover her crushing debt, especially since her expenses were a reported $1,830.
But her luck changed when she married Michael in 2008. In addition to their spacious Manhattan apartment, the couple also have a home under construction in the Hamptons.