Shameless! After '19 Kids' Cancelation, Disgraced Jim Bob Duggar To Pursue NEW Family TV Series, Push Books & Speaking Gigs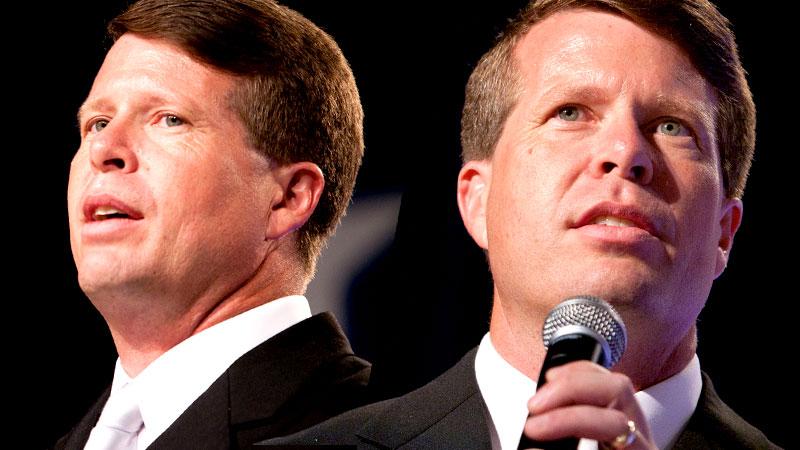 His money-making reality show may have been canceled in disgrace, but Jim Bob Duggar refuses to fade away into pop culture oblivion.
Just two months after his eldest son Josh, 27, was accused in a bombshell police report of molesting several young girls, the former 19 Kids And Counting patriarch, 50, "has a plan and it's all about reclaiming their name and making money," a source tells In Touch.
Without the TLC reality show, the insiders say, Jim Bob will cash in on other outlets, relying on the fervent Christian fan base they haven't lost to the sex abuse scandal.
Article continues below advertisement
"He wants to capitalize on the God-fearing loyal followers who still worship the Duggar family," the source explains, adding that the clan of 19 will encourage fans to purchase their books and hire them for paid speaking gigs.
And the shameless Jim Bob hasn't given up on TV altogether.
"They've talked about filming their own 'homemade series,'" the source reveals. "Bottom line, they're not happy their show was pulled so they're scrambling to make sure revenue keeps coming in."
According to In Touch's branding expert, the family could lose $25 million a year following the show cancelation and lost sponsorships.
As Radar recently reported, the Jim Bob and dutiful wife Michelle, 48, are perplexed by the public's outcry against the family.
"Their thinking is, they put this behind them ages ago, so why wouldn't the rest of the world?" insiders tell People.