God Told Duggars: Get Out Of America! Jill And Derick Are Asking For Donations For Their Departure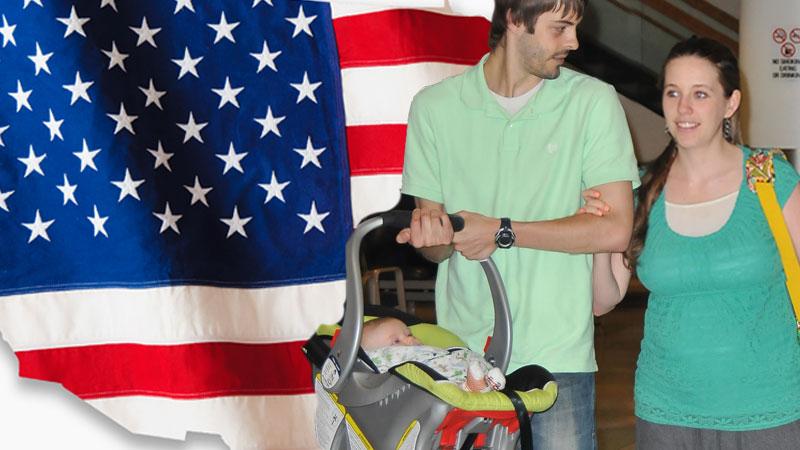 Jill Duggar and Derick Dillard say that God is telling them that it is time to get out of America!
In a statement on their family blog, Dillard said, "God has put a desire in our hearts to serve Him internationally for longer than the typical short-term mission trip... It's something we've prayed about together in an effort to seek God's plan for our lives in His service."
This decision comes shortly after the revelation that Jill's brother Josh had allegedly molested her and her sister when they were children.
Article continues below advertisement
"After much prayer and seeking Godly counsel, we realized that taking this opportunity and moving overseas in order to serve is the best option for our family. Earlier this year we shared our plans with our families and in May, I shared this decision with my manager at Wal-Mart."
In order to make their exit from the USA happen, they are asking for donations from anyone who feels compelled to open their pockets to a family that got paid a rumored $100,000 per episode of their hit reality show -- which perhaps is not that much split 19 ways.
"If you feel led to support our mission effort we would be so thankful to have you as a partner. You can give here on our website. Your prayers and your support mean so much to both of us as we begin this great new chapter in life!"
Are you willing to open your pockets to get the Duggar-Dillards out of the country?