Still Guilty? Jerry Sandusky Confesses His Truth In EXPLOSIVE 2013 Interviews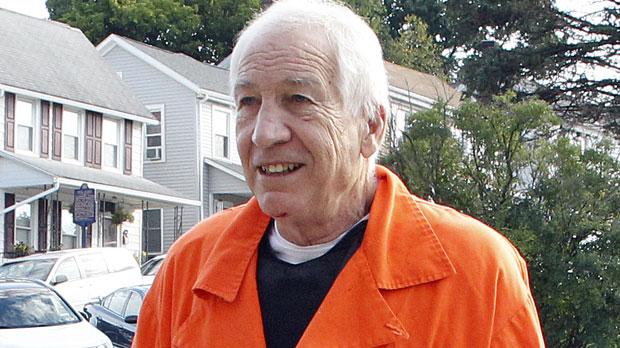 New audio has leaked in Jerry Sandusky's child sex case, RadarOnline.com has learned!
Two phone interviews conducted from his maximum-security prison in 2013 have been released by Law Newz - and may help the convicted child sex beast prove his innocence in a retrial.
The thirty minutes of audio are damning, as Sandusky, 72, is forced again and again to recall events that happened in his trial and in his scandal. But, the reporter on the calls insisted the former football coach never strayed from his story.
Article continues below advertisement
In the audio he revealed he was unaware that the psychologist in his case said he exhibited all the signs of a pedophile, and thought that it was "ridiculous" and "very unfair."
"What are the characteristics of someone who does something like that?" he persisted, adding that the psychologist never even spoke to him.
He also confessed that he regretted not testifying in his original case, and was not prepared for his interview with sportscaster Bob Costas.
Sandusky explained that he didn't understand the ramifications of not taking the stand, and believes he wouldn't have been convicted if he had been able to explain some of his comments and recall his chain of events.
RadarOnline.com previously reported that he was convicted of abusing boys at Penn State in 2012 and is currently serving a 30-to-60 year sentence for his crimes.
He asked a Pennsylvania judge for a retrial on August 12, 2016, blaming his former attorney Joseph Amendola for being incompetent in his first trial. He was given three days to present arguments for a new case.