Kailyn Lowry's Estranged Husband Javi Flirting With Another Woman – Inside Their Date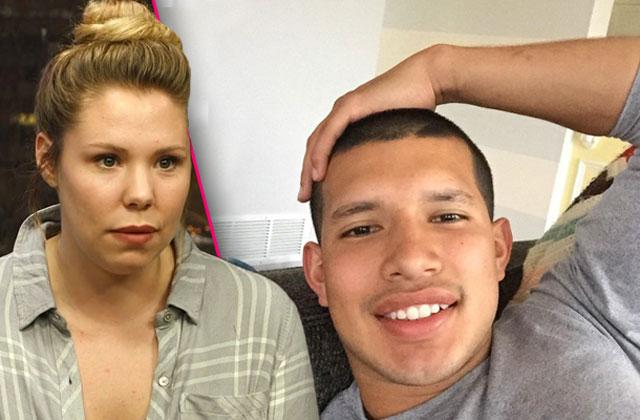 Article continues below advertisement
The two then discussed working out, as Marroquin urged her to "hit a crossfit workout."
When she asked where the gym is, he replied, "Haha I told you the name. Google can tell you the rest." She responded, "I'll have to do that when I get off of work."
The plans come after Marroquin returned from Air Force deployment. While his friends and family picked him up at the airport, his estranged wife and his sons Lincoln, 2, and Isaac, 6, from Lowry's relationship with ex-boyfriend Jo Rivera, didn't attend.
Instead, Marroquin surprised the boys Monday morning by driving them to camp.
"He flew into an airport an hour away from the house late at night," a source close to Lowry exclusively told RadarOnline.com of Marroquin, who was deployed by the Air Force in January. "She knew the kids would be grumpy if they were woken up in the car and she wanted them to be super excited to see Javi and not in a bad mood from being tired. Plus, Javi's friends had already planned to pick him up and his friends don't like Kail."
Lowry has moved on too, as she was spotted kissing longtime friend Becky Hayter only weeks after Lowry announced her divorce from Marroquin in May.
Do you think Marroquin is completely over Lowry? Tell us in the comments!