Closer To Death: Jury Finds James Holmes Guilty In First Phase Of Death Penalty Trial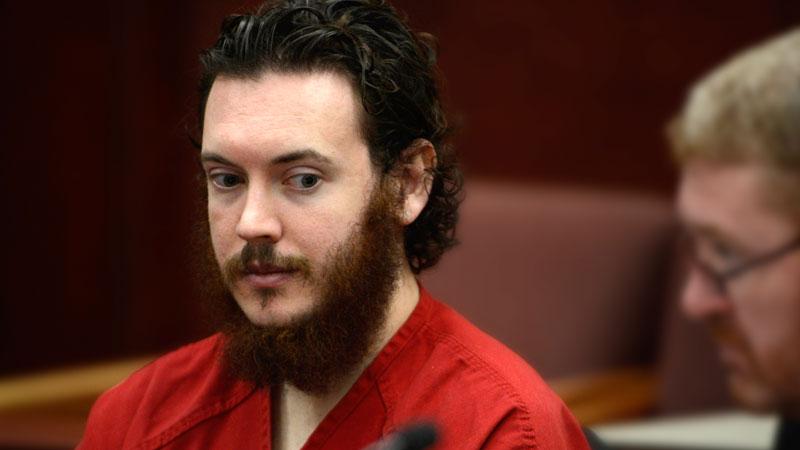 A jury has decided that James Holmes was guilty of at least one aggravating factor in the horrific murders of 12 people in a Colorado theater. Now, they will proceed to the next phase of the death penalty sentencing.
Holmes was found guilty of murder following his July 20, 2012 rampage in an Aurora movie theater screening of The Dark Knight Rises, which left 12 people dead and 70 more injured.
The prosecutor argued that Holmes intentionally killed a child under 12 before the jury reached their decision.
Article continues below advertisement
"Veronica Moser-Sullivan had four separate gunshot wounds in her little boy," Richard Orman said to the jury in a powerful plea. "She was 6 years old. She was shot four times by the defendant. Four times. When you shoot someone four times, you do it with intent and you have the conscious objective to kill."
Holmes pleaded not guilty by reason of insanity, but the jury was not swayed by his lawyer's arguments.
The jury, consisting of nine women and three men, decided the penalty after one day of deliberations, following the trial which ran for more than 11 weeks.
Jurors must debate three phases in order to reach a final sentence, and the vote must be unanimous for each phase. The second phase will have the defense present mitigating factors intending to convince the jury not to impose the death penalty. If they agree with the defense, Holmes will be sentenced to life in prison without the possibility of parole. The third and final phase will be the jury deciding if Holmes deserves the death penalty.
Stay with Radar for updates to the story.