Verdict In! James Holmes Found Guilty Of Multiple Counts Of Murder Almost Three Years After Theater Shooting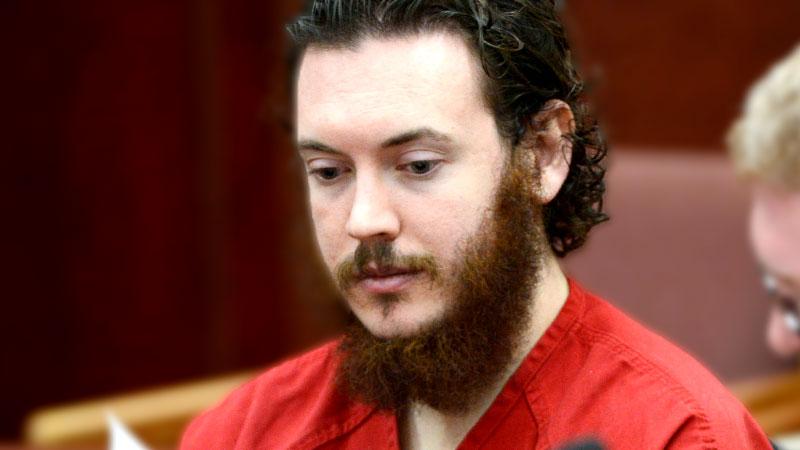 It took Centennial, Colorado, jurors just a day and a half to find theater shooter James Holmes guilty of all counts: 12 counts of first-degree murder, and 12 counts of extreme indifference.
The judge read the jury's verdict -- and the names of each of Holmes' 12 victims -- in an Aurora, Colorado, courtroom on Thursday evening.
Murder with extreme indifference means Holmes knowingly created a "grave risk of death to a person, or persons, other than himself."
Article continues below advertisement
Holmes showed no emotion during the proceedings, and stared straight ahead at the judge.
On July 20, 2012, Holmes went on a shooting rampage in an Aurora movie theater screening The Dark Knight Rises that left 12 people dead and 70 more injured.
As RadarOnline.com reported, now-27-year-old Holmes was charged with 24 counts of first-degree murder, 116 counts of attempted murder and one count of possession of explosives, resulting from Holmes' attempt to booby trap his apartment. Holmes pled not guilty by reason of insanity.
The jury, consisting of nine women and three men, transitioned to the decision phase yesterday, after lawyers presented their closing arguments in the case, which ran for over 11 weeks.
Holmes' defense team attempted to show their client was in the throes of a psychotic episode when he went on his killing spree. They also pointed out that the neuroscience graduate suffers from schizophrenia, which contributed to his shattered state of mind at the time of the killings.
However, prosecutors painted Holmes as a cold-blooded and methodical killer. They showed that he kept a notebook, in which he detailed everything from which auditorium would maximize body count to how long it would take help to arrive at the movie theater complex.
Will Holmes get the death penalty? Story developing.