Body Slam! Jury Awards Hulk Hogan $25M MORE In Sex Tape Trial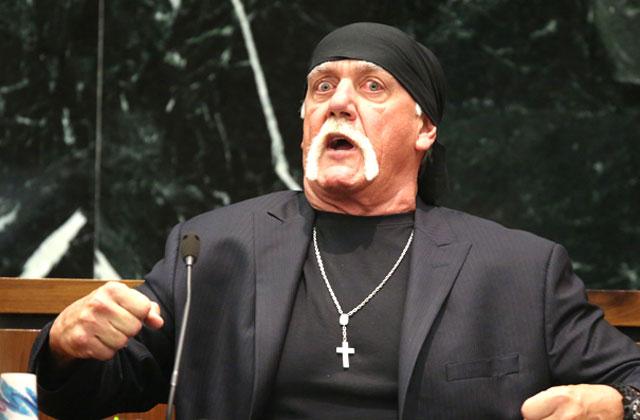 Hulk Hogan won another potential payday today in his sex tape trial against Gawker media. RadarOnline.com has learned that a Florida jury just awarded him more than $25 million in punitive damages, on top of the $115 million he was awarded on Friday.
The jury ordered Gawker founder Nick Denton to pay $10 million, and former editor A.J. Daulerio, who authored the fateful 2012 post about Hogan's sex tape, to pay $100,000. Gawker itself was ordered to pay $15 million more.
Article continues below advertisement
In final statements before jury deliberations, Gawker attorney Michael Berry had begged jurors not to add insult to injury with the additional damages.
The attorney said that in the punitive damages phase, "You are now being asked to punish my clients further. An additional punishment that is unnecessary. $115M is punishment enough …. The amount that you have rendered in your verdict is already far beyond the Defendants' means."
"The damages you have leveled are severe," the attorney continued, claiming that another judgment would be "financially devastating" for Denton, and that former editor Daulerio now faces "ruin."
According to the judge in the case, Denton's net worth is roughly $121 million, and Daulerio has no material assets, but owes $27,000 in student loans. Both of them have been found personally liable in the case. The judge also claimed Gawker has gross revenues close to $50 million.
Article continues below advertisement