Hulk Who? Hogan's Namesake Restaurant Distances From Wrestler Amid N Word Scandal -- Even Though He's The Owner!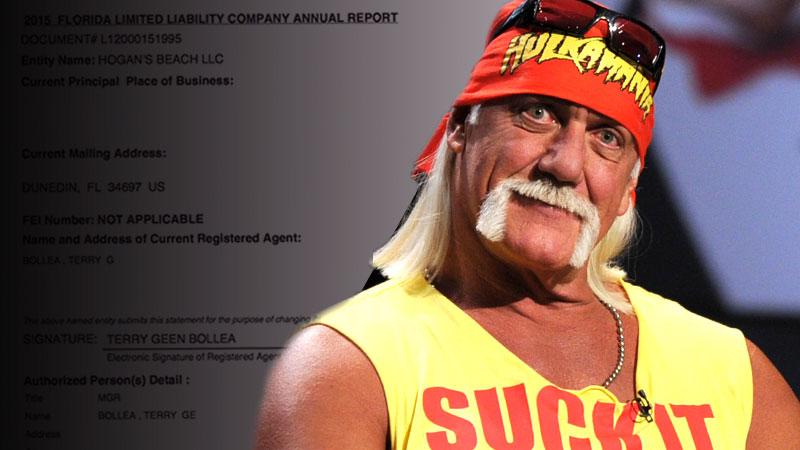 Hulk Hogan's namesake Tampa Bay restaurant, Hogan's Beach, was open Friday in the wake of RadarOnline.com's explosive report on the wrestler's racism scandal. But a manager for the eatery was quick to distance the property from the wrestler, insisting they have little to do with him -- even though he's the owner!
Florida Secretary of State documents obtained by RadarOnline.com show that Hogan is the owner of Hogan's Beach. But Hogan's Beach manager, Nick, told RadarOnline.com, "The restaurant has nothing to do with the comments made by Hulk Hogan. We are open for business, and we welcome and serve everyone."
Article continues below advertisement
The manager added Hulk had not been in the restaurant, "for a very long time."
However, on July 10, the restaurant retweeted a photo taken by a customer who met the wrestler on site:
On Friday, Hogan was fired by the WWE because of his foul-mouthed racist slurs.
"WWE terminated its contract with Terry Bollea (aka Hulk Hogan)," the company told RadarOnline.com. "WWE is committed to embracing and celebrating individuals from all backgrounds as demonstrated by the diversity of our employees, performers and fans worldwide."
As the scandal exploded, Hulk admitted to using the N-Word in his apology for his racist comments.
"Eight years ago I used offensive language during a conversation," the fallen star said Friday to People. "It was unacceptable for me to have used that offensive language; there is no excuse for it; and I apologize for having done it."