Harrison Ford To Earn $34 Million For New 'Star Wars' While Costars Earn Thousands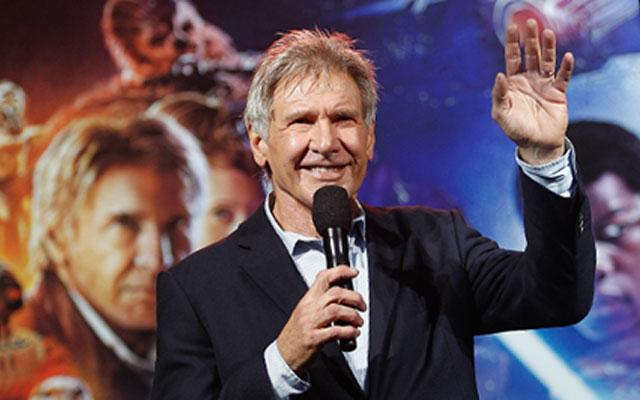 It may come as no surprise to Star Wars fans that the latest iteration of the film franchise, The Force Awakens, had a hefty budget of a reported $200 million, however, many would be shocked to learn that while actor Harrison Ford will be taking home tens of millions of dollars, some of his leading costars will only be earning a few thousand dollars for their roles in the film!
Ford's base pay of approximately $25 million, plus his percentage of gross earnings from the film are expected total over $34 million. However, his costars John Boyega and Daisy Ridley will be earning only $446,000 each for their critical roles in the film! Even worse, profit sharing for the 23-year-olds does not kick in until the film has already grossed $1 billion!
Article continues below advertisement
Of course, Ford, 73, did not always earn such a hefty paycheck. Back in 1977, he was paid just over $10,000 to play Han Solo in the first Star Wars, and after the film's overwhelming success, the actor became a legend, and one of the most important icons of the film.
However, the same could be said for Carrie Fisher, 59, who was paid only around $1.5 million to reprise her role as Princess Leia.