The Grass Is Always Greener! Lady Gaga Caught Smoking Joint After Taylor Kinney Split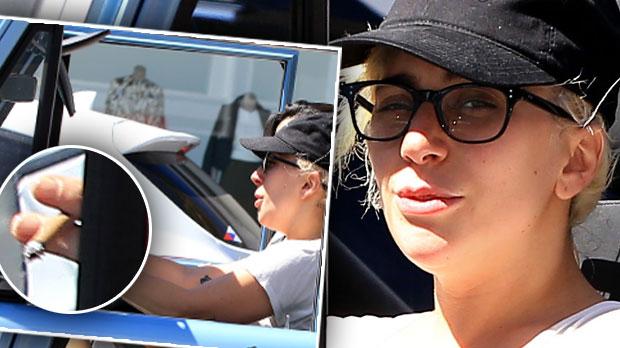 Lady Gaga isn't a stranger to drugs - but she wasn't expecting to get caught smoking what appears to be a joint!
The singer, 30, was spotted with what appears to be a joint while driving with her dad.
The shocking photo comes just a month after Gaga split with fiancée Taylor Kinney. She was reportedly heartbroken over the split.
However, it now appears she's turning to drugs to cope with the split. She previously admitted to U.K.'s Attitude magazine that she turned to marijuana when recovering from surgery in 2013.
Article continues below advertisement
"I was smoking 15 joints a day," she said at the time. "No tobacco. A day."
"It was a habit that eventually occurred when the pain got so bad with the hip," she explained. "I was just numbing, numbing, numbing myself and then sleeping it off and then getting on stage, killing it in pain, then getting off and smoking, smoking, smoking, not knowing what the pain was."
She quit the habit shortly after, saying, "I cold-turkeyed. For weeks and weeks I didn't smoke at all. And now I smoke a little bit at night, just you know, for fun - but not to cope. That's the difference. Marina Abramovic was the only person who could get me to do that and it was not intended to be rehab."
Do you think Gaga has a problem? Tell us in the comments!