Exclusive
Farrah Abraham's 7-Year-Old Daughter Kicked Off Of Snapchat!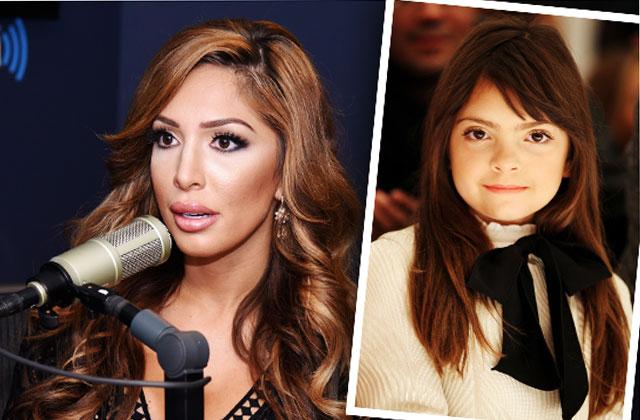 Sorry Farrah, but Snapchat thinks Sophia is too young to be on the social media app! RadarOnline.com can exclusively reveal that the 7-year-old's account was deactivated after Abraham defended her decision to allow her daughter to send Snapchats to strangers.
Followers became concerned when Sophia posted videos asking strangers to send her messages.
"I reported Sophia Abraham's Snapchat account because she was asking for random texts from random people and she's 7 years old," concerned follower Laura exclusively told Radar. "Snap is for 13+, and her behavior on her account is concerning because of all of the perverts out there."
Article continues below advertisement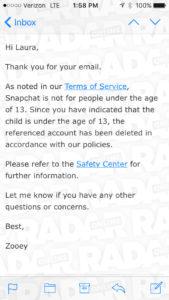 But Laura wasn't the only one to notify Snapchat, as other angry fans reached out over Twitter to have the account taken down.
"Isn't @SophiaLAbraham like… 7 yrs old? WHY is she begging ppl to text her?!?! Scariest @Snapchat ever. SHUT IT DOWN," the user wrote, while another asked, "How do I report a 7-year-old with her own public account? Username is SophiaLAbraham @snapchatsupport."
Earlier this week, Sophia asked followers to send her texts late at night.
"Give me text, I'm coming for you," she said in a Snapchat video. "Excuse me, you guys are texting me so much could you please stop."