S.C. Church Shooter Dylann Storm Has A Pen Pal –– Sicko Bigot Brings Up Race & Begs For Books In Shocking Letter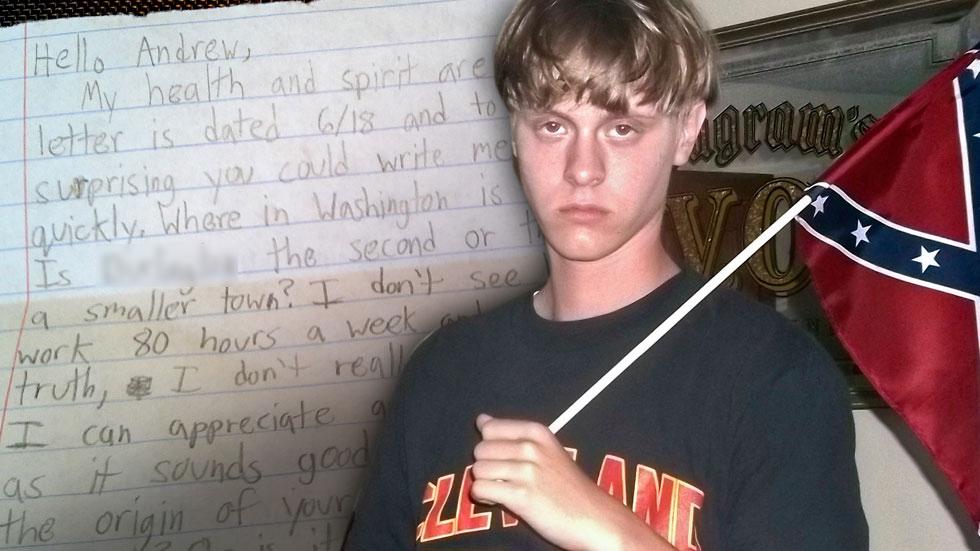 A handwritten letter to a pen pal from Dylann Storm Roof -- the murderer of nine people in June's racially-charged rampage at a South Carolina church -- has surfaced.
In Roof's letter -- addressed to a person named "Andrew" -- Roof said, "My health and spirit are doing fine," also asking the correspondent about his hometown of Burlington, Washington.
After some chatter about hobbies (Roof says he has none) and musical tastes (Roof likes anything "as long as it sounds good"), the 21-year-old murderer reverted to a familiar topic: race.
Article continues below advertisement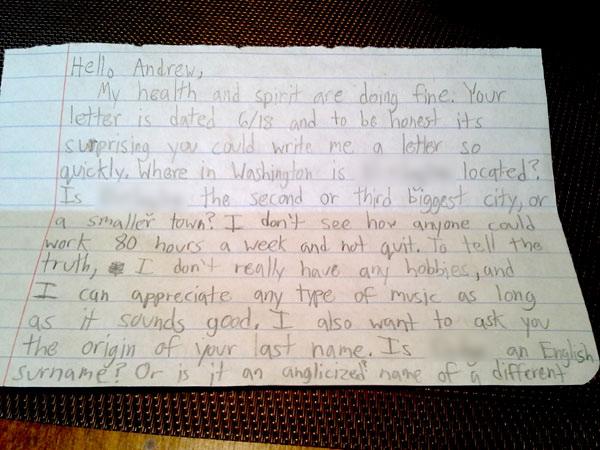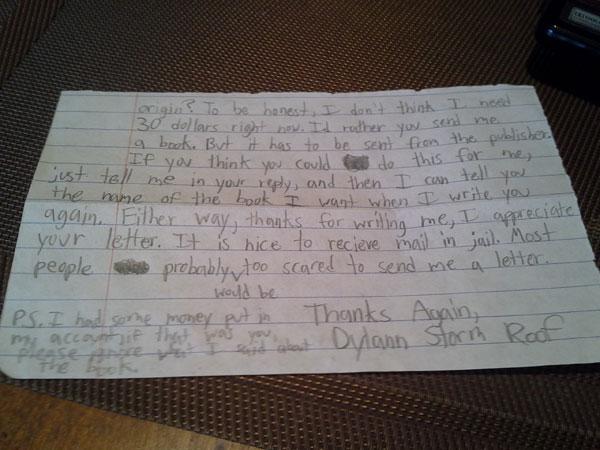 The young hatemonger -- with a rather childish style of printed penmanship -- then tells his pen pal he'd rather him send a book to the prison than (a likely offer of) $30, giving him instructions as to the process of receiving reading material while behind bars.
Roof is surprisingly polite to his correspondent, writing, "Thanks for writing me, I appreciate your letter. It is nice to receive mail in jail. Most people would probably be too scared to send me a letter."
The letter -- which was dated June 18, just a day after the tragic massacre -- is from True Crime Auction house.