Exclusive
Backing Down? Duggars Stop Asking Fans For Cash After Radar's Report— But Now Selling Fundraising Tees!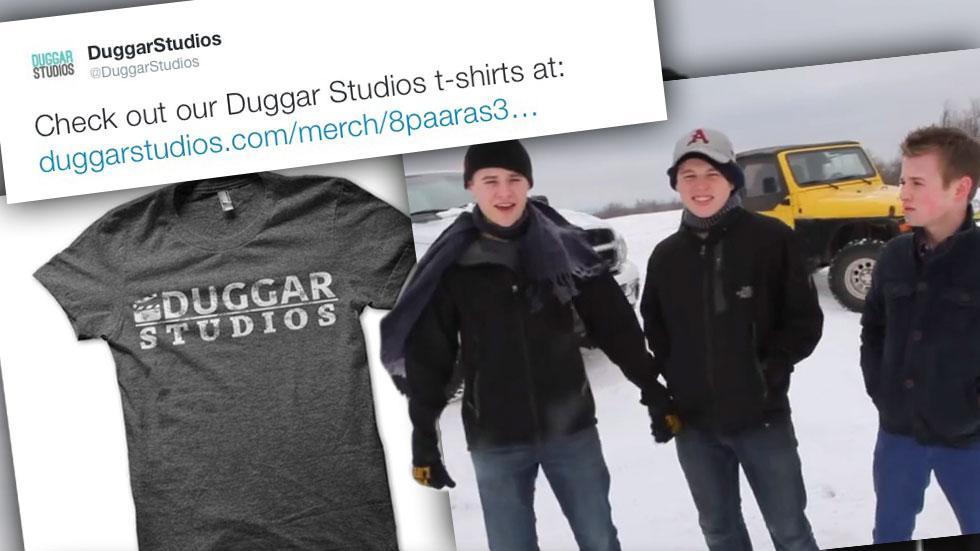 After RadarOnline.com exclusively reported that the disgraced Duggar family was asking for monetary donations on their official YouTube page, the controversial Christian clan has taken down the request from the site.
While the former 19 Kids And Counting stars previously featured a "Support this channel" button on the Duggar Studios homepage, now there is just a black space in its place.
But the millionaire family, whose money-making TLC reality show was canceled following son Josh's infamous sex abuse scandal, hasn't given up on schemes for cash.
Article continues below advertisement
On July 31, the Duggar Studios Twitter account asked fans to purchase souvenir tee-shirts for $20 from their website.
"The contributions you make, when buying these t-shirts, will enable Duggar Studios to produce more quality videos," the page reads, next to a photo of a grey shirt.
However, as Radar previously reported, the family hasn't uploaded a video in over three months. And the short clips do not look to require equipment other than a simple cell phone camera.
The Duggars have been criticized in other recent examples of money grubbing.
Daughter Jill, 23, and husband Derick Dillard, 26, have been asking for up to $100 per month from fans to fund their first religious "mission effort" overseas.
However, the couple neglected to inform followers about any details regarding the trip, or how they planned to spend the cash.
Should the Duggars stop asking fans for funds? Sound off in the comments.