Man Who Murdered Infant Son Told Ex, 'Enjoy Your New Life Without Us' –– Read The Shocking Text Messages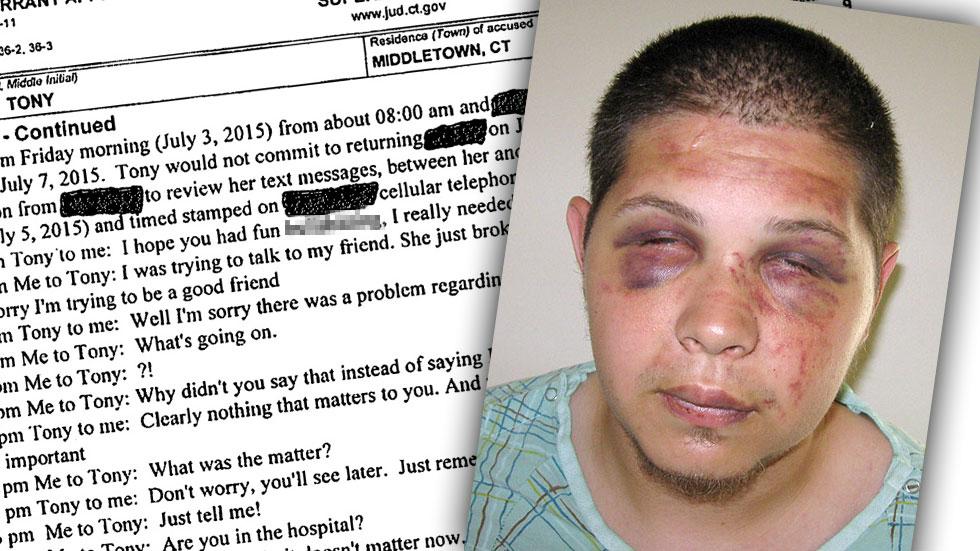 A Connecticut man who killed his infant son by tossing the infant off a bridge antagonized his baby's mother with a series of texts before unsuccessfully attempting suicide.
Tony Moreno is in custody on $2 million bail after he was charged with murder in the Sunday evening incident that left his 7-month-old son Aaden dead, officials in Middletown, Conn. said.
According to court docs in the tragic info, Moreno, 21, taunted Aaden's mother Adrianne Oyola in a series of texts leading up to, and after, the tragic killing of the child off the Arrigoni Bridge.
Article continues below advertisement
"Enjoy your new life without us," he wrote, to which she replied, "Where are you?! Tony I'm trying to make this co parent thing work."
In a chilling confession, he wrote, "Your not a parent anymore ... he's dead. And soon I will be too."
The frantic mother replied, "Your playing right now. Please tell me your kidding!!! ... You couldn't kill your own son! … Please don't hurt! Please!!!!!!!"
Watch the video on RadarOnline.com
After Moreno's mother contacted 911, police showed up to witness the man jump off the bridge, and an empty stroller that had carried his son. The child's lifeless remains were recovered Tuesday after a search including helicopters and drivers.
Moreno was made aware of the charges against him at Hartford Hospital, after he confirmed to officers he'd killed his son.
Oyola, 19, had tried to obtain a restraining order in June against Moreno -- claiming he had already made death threats against both her and the child -- but Superior Court Judge Barry Pinkus refused to grant a permanent restraining order at the time, as he did not see a "continuous threat" against the two.