Exclusive
Chris Pratt Reveals 'Terror' In Marriage To Anna Faris In Tell-All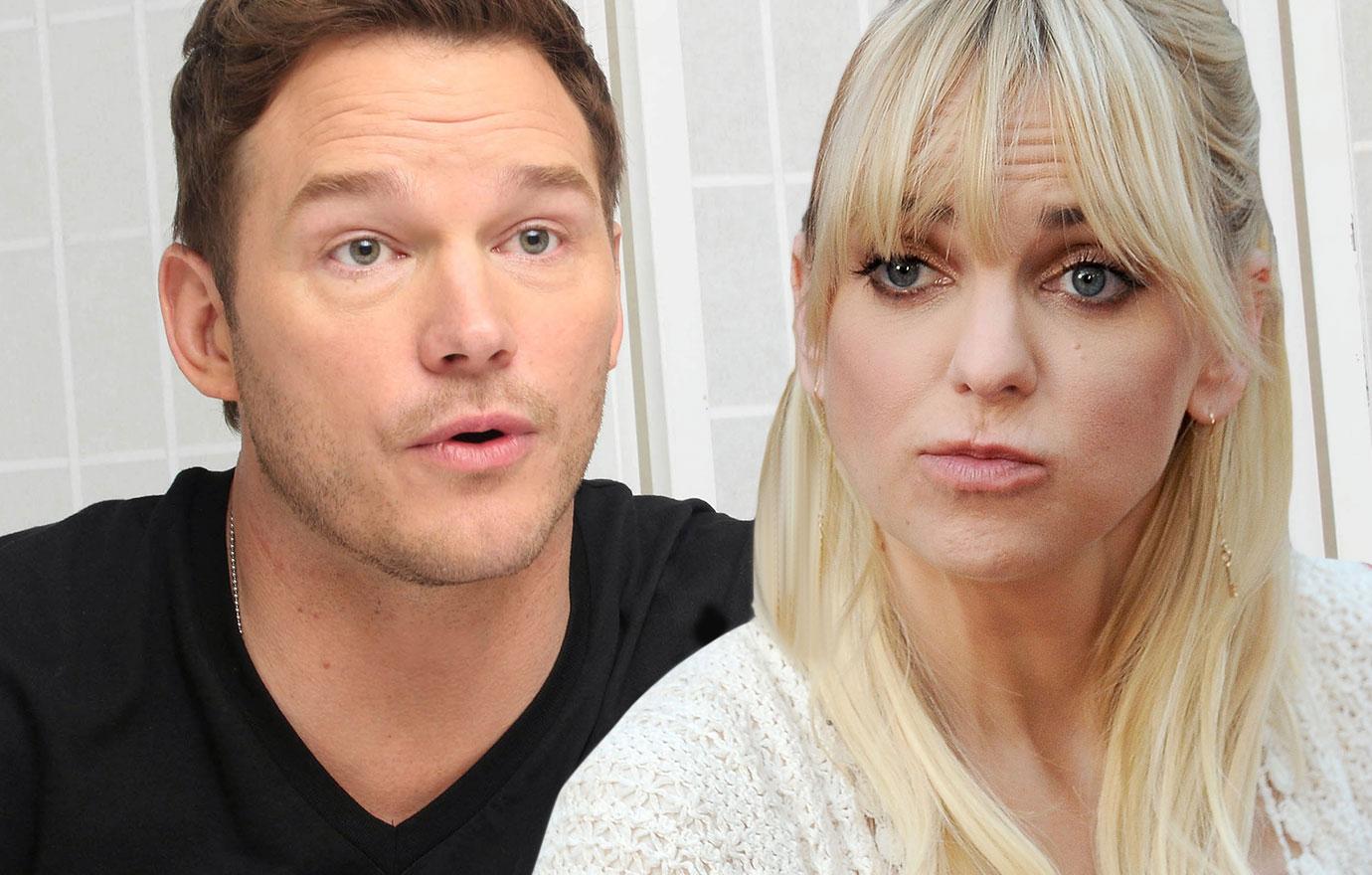 Before she announced her shocking split from Chris Pratt after eight years of marriage, Anna Faris wrote a tell-all book — and it seems there were plenty of hints about trouble in relationship paradise!
In the book, which will be published this fall, Pratt, 38, even wrote a foreword highlighting his wife's faults.
"She is fierce and loyal, she rarely punishes people," he said, according to Entertainment Weekly. "But when she does, it's powerful and terrifying, and when it's over, it's really over."
Article continues below advertisement
Power and terror are acceptable in a partner but absolutely necessary in a mother, as far as I'm concerned) And she does mother very well, both our son, Jack, and me, when needed."
According to the magazine, Faris, 40, goes on in the book to reveal jealousy over her leading man husband's love scenes with other women, and the couple's stress over the premature birth of their son Jack, now 4.
But at the end of the day, the Mom actress reveals a lot of love for her husband in stories written just months before the separation.
"When I met Chris, the most striking thing about him was that he knew how to be happy," she wrote, before speaking of her first marriage to Ben Indra. "When I looked back at my marriage, and many of my relationships before it, I realized I had always equated cynicism, discontent, and anger with intelligence, and getting together with Chris made me reexamine that. It made me realize that being with someone who was well-liked and popular actually made me happy."