Exclusive
Shady Business? Caitlyn Jenner Holding 'I Am Cait' Payments In A Trust As She Faces Car Crash Lawsuits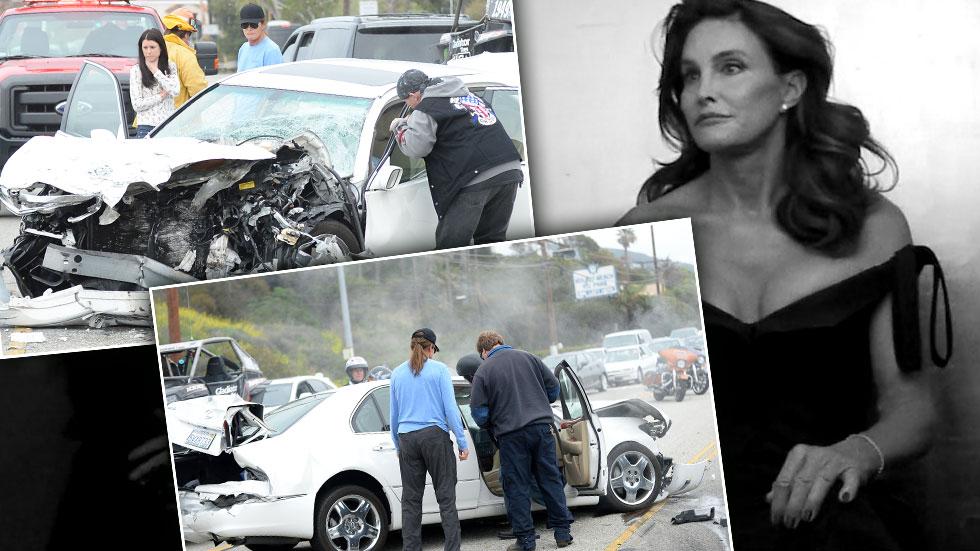 Caitlyn Jenner is going to great lengths to protect her $5 million I Am Cait payday. Since the reality star is currently facing two lawsuits stemming from her fatal car crash earlier this year, Jenner is having paychecks from the docuseries deposited into a secret trust account that could protect them from any judgments, RadarOnline.com has learned.
"Business managers for Caitlyn have advised her that the smartest thing to do is to keep the paychecks from the reality show in a trust account," an insider told Radar.
Article continues below advertisement
"Caitlyn's finances were all previously controlled by Kris Jenner, but it was very important to Caitlyn to get a solid team to manage her money right away," the insider explained. "There are also obviously big concerns regarding the two lawsuits Caitlyn is facing because of the fatal car accident."
"Caitlyn's attorneys are confident the lawsuit filed by the step-children of Kimberly Howe, the woman who was killed, will be dismissed because there was no relationship of financial dependence," the source said. "But the second lawsuit filed by Jessica Steindorff, who was driving a Prius that got rear-ended, could be very costly because she did suffer injuries."
"It's also expected that there will be other lawsuits filed against Caitlyn stemming from the accident," the source revealed.
Steindorff, the driver of the Prius that was rear-ended by the reality star's Escalade in Malibu on February 7 filed the lawsuit against Jenner last week.
Jenner has yet to face formal charges from the crash, but as Radar reported, she is massively underinsured: Her current plan only covers up to $250,000.