Diva! Bruno Mars Curses Out Fans For Getting 'Too Close' During Super Bowl Rehearsal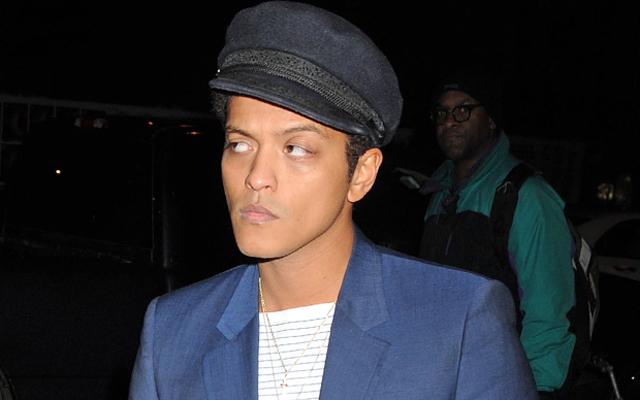 Not everyone was sporting the excited spirit of football on Sunday—especially not Super Bowl 50 halftime performer Bruno Mars.
The singer, 30, acted like a "massive diva" during the big show's rehearsals, RadarOnline.com can exclusively reveal.
"Bruno Mars was a massive diva during Super Bowl rehearsals, especially with the crowd and dancers that were on the field surrounding the stage," a source told Radar.
Article continues below advertisement
According to the insider, Mars had his team warn everyone not to get too close.
Unfortunately, the fans appeared unable to contain themselves.
"People got too excited. Some even touched him as he went out to the stage for his portion," the source recalled.
The "Uptown Funk" star flipped on the crowd.
"What the f***! Do you people not know how to listen?" Mars snarled at fans, according to the source. "Don't f***ing touch me! What the f*** is wrong with you!"'
After the outburst, Mars' team had to stop production and tell the crowd once again to stay clear of sensitive singer.
But not all the performers were so particular. The source claimed fellow Super Bowl performer Chris Martin was talking to onlookers and giving out hugs!