Bristol Palin Posts 'Too Cute' Snap Of Ex-Fiancé Dakota Meyer & Baby Sailor Grace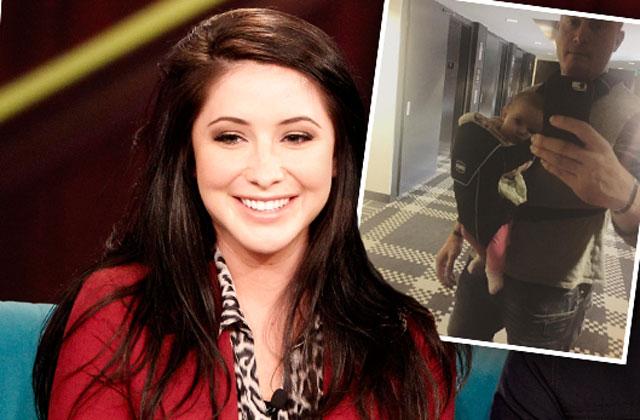 Just weeks after battling over the custody of their baby daughter Sailor Grace, Bristol Palin and ex-fiancé Dakota Meyer seem to be on friendlier terms.
As Radar has reported, the court recently set an interim order allowing Meyer joint custody and visits in Alaska, despite Palin asking them to reconsider.
Since then, the exes appear to have worked out their differences — for the most part.
"Too cute not to share," the 25-year-old captioned a photo featuring Meyer and their three-month-old, born December 23.
Article continues below advertisement
As for overnight visits, Sarah Palin's daughter originally objected to the idea, arguing that it would disrupt her breastfeeding schedule with little Sailor Grace.
Unfortunately for Bristol, the judge ruled that, "the court finds it in the best interests of the child that overnight visitation with the father occur. Mother is to provide father with an adequate supply of milk or formula for overnight visitation."
Meyer's overnight visits are set to begin in May.