Bobbi Kristina Brown's Estate Sues Pat & Cissy Houston Over Unpaid Bills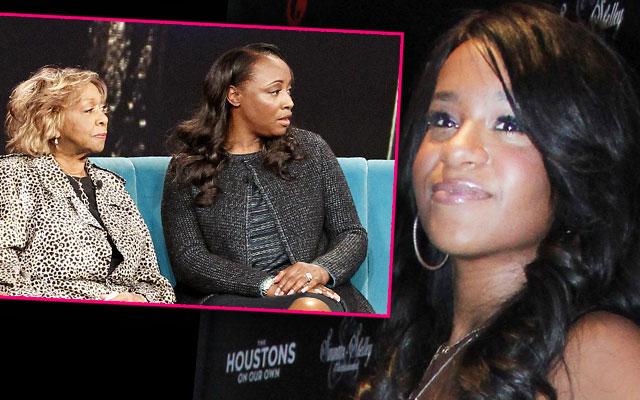 Things just keep getting worse for the Browns and the Houstons following the death of Bobbi Kristina Brown.
RadarOnline.com Online has confirmed that Bobbi Kristina's estate filed suit against Pat and Cissy Houston on Feb. 4 in Fulton County Superior Court alleging "breach of trust."
The suit, filed by estate administrator Bedelia Hargrove, alleges that Pat and Sissy have failed to pay for the operation of the estate out of funds from Bobbi Kristina's trust, Bossip reports.
Article continues below advertisement
As co-trustees, Bobbi Kristina's aunt and grandmother must sign off on any funds that leave the trust, which should cover the costs of operating the estate. However, Pat and Cissy have reportedly failed to pay any bill unless they deemed it "reasonable."
"Respondents are impairing and impeding the proper administration of the estate," the suit read. "To date, the respondents have failed and refused to pay any expenses of administration of the estate after proper and repeated demands from the petitioner."