Bitter Breakup? Divorced Blake Shelton & Miranda Lambert Face Off On Twitter - Find Out What They Said!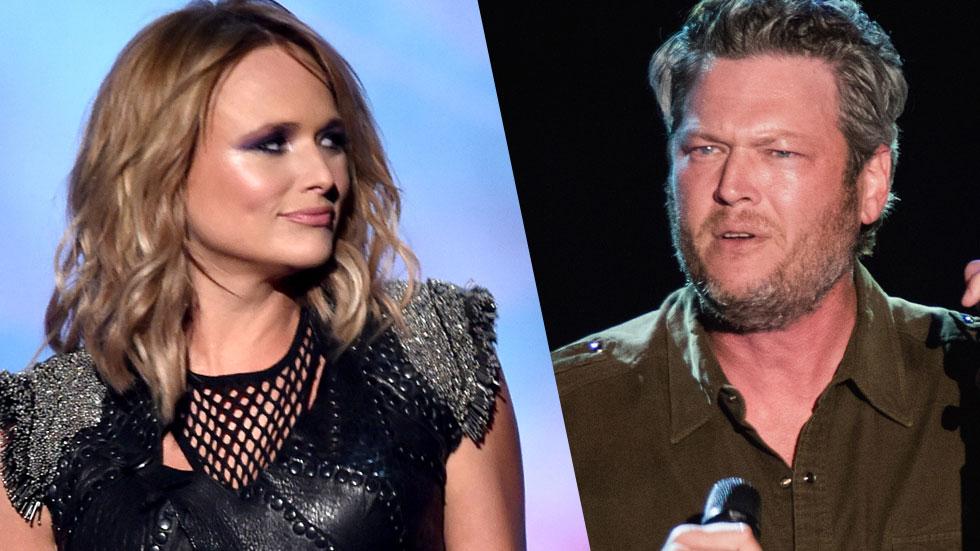 Blake Shelton and Miranda Lambert finalized their divorce on July 20 after a year spent living apart. But on Friday, July 24, the two faced off on Twitter for the first time in a while.
The country couple took pains to erase each other from their social media earlier in the week, with Shelton changing his profile picture from one of his ex-wife to one of just him.
But fans seemed shocked when the two of them started writing to each other about a budding country singer and mutual friend, Ashley Monroe.
Article continues below advertisement
When one follower called Shelton out for "pre-set Tweets" Shelton, always one to mix it up online, wrote back.
But it didn't end there. Ever the jokster, Entertainment Tonight reported that Shelton was snapped with a babystroller on Friday morning and told the paparazzi that what his regret was about his failed marriage : "Yeah, man. I shoulda drank more today."
Lambert was quick to tweet at her ex, "I knew you were pregnant!"
What do you think about the couple's Tweets? Sound off in comments below.