More Than 200 Lbs.? Blac Confesses SHOCKING Weight Gain Amid Serious Complications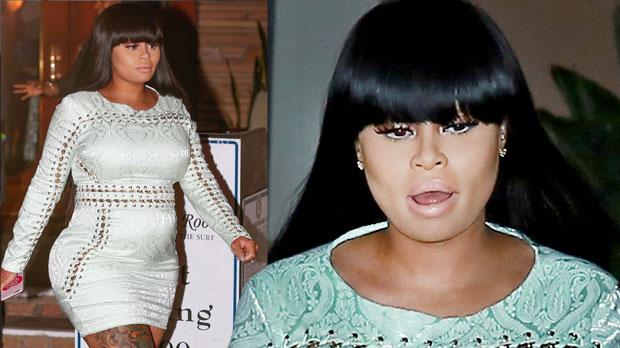 Blac Chyna's pregnancy hasn't been smooth sailing - and RadarOnline.com has learned her weight may be to blame!
Chyna, 28, admitted on Snapchat that she currently weighs in at 183 lbs. - meaning that she gained 48 lbs. so far! She also confessed she weighed 185 lbs. when she was pregnant with King Cairo, 3.
"My goal weight after the baby will be 130lbs - I was 135lbs b4 the baby," the former exotic dancer wrote in a snap.
Article continues below advertisement
"I truly believe I will be 200lbs when I delivery sic that's 17lbs away," she captioned another black photo. "So imma need to lose 70lbs basically to be at my goal weight 130 lbs.
"Strict diet / waist training / Detox Tea / Working out," she said of her potential weight loss plan.
RadarOnline.com previously reported that her health has been a major concern as her pregnancy complications worsen.
"Rob and her family are extremely worried - her blood pressure is higher than it should be and isn't helped by her terrible diet," an insider revealed to RadarOnline.com.
Kardashian, 29, and Chyna recently confessed on a Facebook live chat they spent over $13,000 in one month on food delivery, especially for her Philly cheesesteak cravings.
Chyna and Kardashian announced they were expecting their first child together in April.