Bindi Irwin Pays Tribute To Her Dad Amid Autopsy Scandal 10 Years After His Death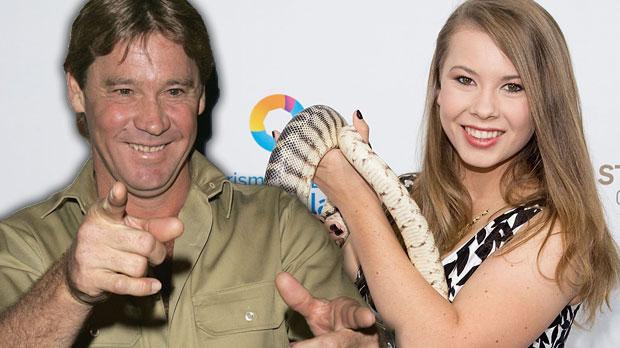 Bindi Irwin celebrated her late father, "Crocodile Hunter" Steve Irwin, with a photo and some heartfelt words she posted on social media.
"You'll be my hero for my entire existence. I love you more than words can describe," wrote Bindi on Sept. 4, which is the day her father was killed exactly 10 years ago and happens to also be Father's Day in Australia this year.
While the late star's now 18-year-old daughter pays tribute to her dad, behind the scenes the family is trying to suppress shocking new claims that he was stoned on a powerful hallucinogenic drug when he was stabbed by a stingray's barb while filming a documentary Down Under.
Article continues below advertisement
As RadarOnline.com exclusively reported, Steve's body has been exhumed for a new autopsy after investigators demanded the case be reopened.
Experts are determined to find out if his horrible death at age 44 on a reef off Queensland, Australia, was just an "accident" - or foul play.
One insider suspects Irwin was tripping on "organically grown magic mushrooms," containing the powerful hallucinogen psilocybin, when he chased a 440-pound ray while filming a documentary about the massive fish.