Frankel No Longer Has To Pay $12,000 Monthly In Spousal Support To Ex Jason Hoppy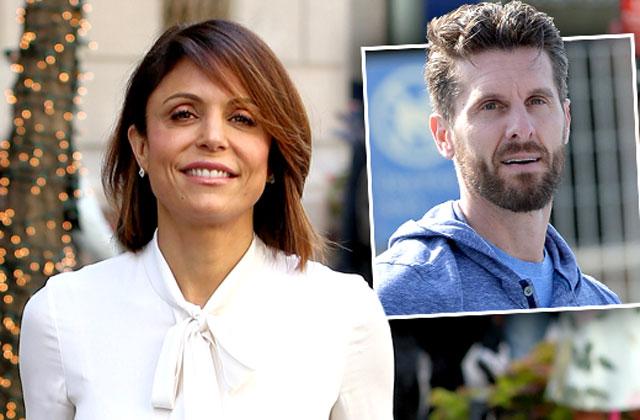 It's a victorious time for Bethenny Frankel this week! A state appeals court ruled Tuesday that the Real Housewives of New York star no longer has to pay ex-husband Jason Hoppy monthly spousal support.
"We find that the broad and expansive language used by the parties in their agreement forecloses the husband from seeking any kind of spousal support, including temporary support. After acknowledging and representing that they are 'fully capable of being self supporting,' the parties agreed to 'waive any and all claims for spousal support and/or maintenance' 'both now and in the future,'" court documents read.
Article continues below advertisement
Frankel has reportedly been paying Hoppy a court ordered total of around $26,000 per month since they split in 2012, including $12,000 in temporary alimony and $10,000 in child support for their daughter Bryn, 5.
Lucky for the 45-year-old, she is no longer responsible for the $12,000 monthly payments to Hoppy.
However, Frankel may not be out of the woods just yet.
The SkinnyGirl mogul must still put up a fight for the $5 million Tribeca condominium she bought while married to Hoppy, who is currently living in the residence.
"Although the wife funded the purchase of the apartment and ordinarily would be considered the settlor, the husband avers that the parties had agreed that the apartment would be joint property, and that consistent with the intention, he made certain payments towards maintenance and renovations," the documents found. "Nonetheless, issues of fact exist whether the parties intended to jointly own the apartment, and whether the husband was involved in any fraud in the preparation and execution of the trust agreement."
The court is set to rule whether Hoppy has rights to the property or not at a later date.
"My client is extremely happy that the appeals court rejected his wife's position that she automatically owns the marital apartment just because she paid for it, and he is looking forward to the appeal's court directive that a hearing must occur to flesh out his and his wife's competing claims," Hoppy's attorney, Bernard Clair, later said of the matter.