Anna Wintour Gives New 'Vanity Fair' Editor Stink Eye For Her Fashion Sense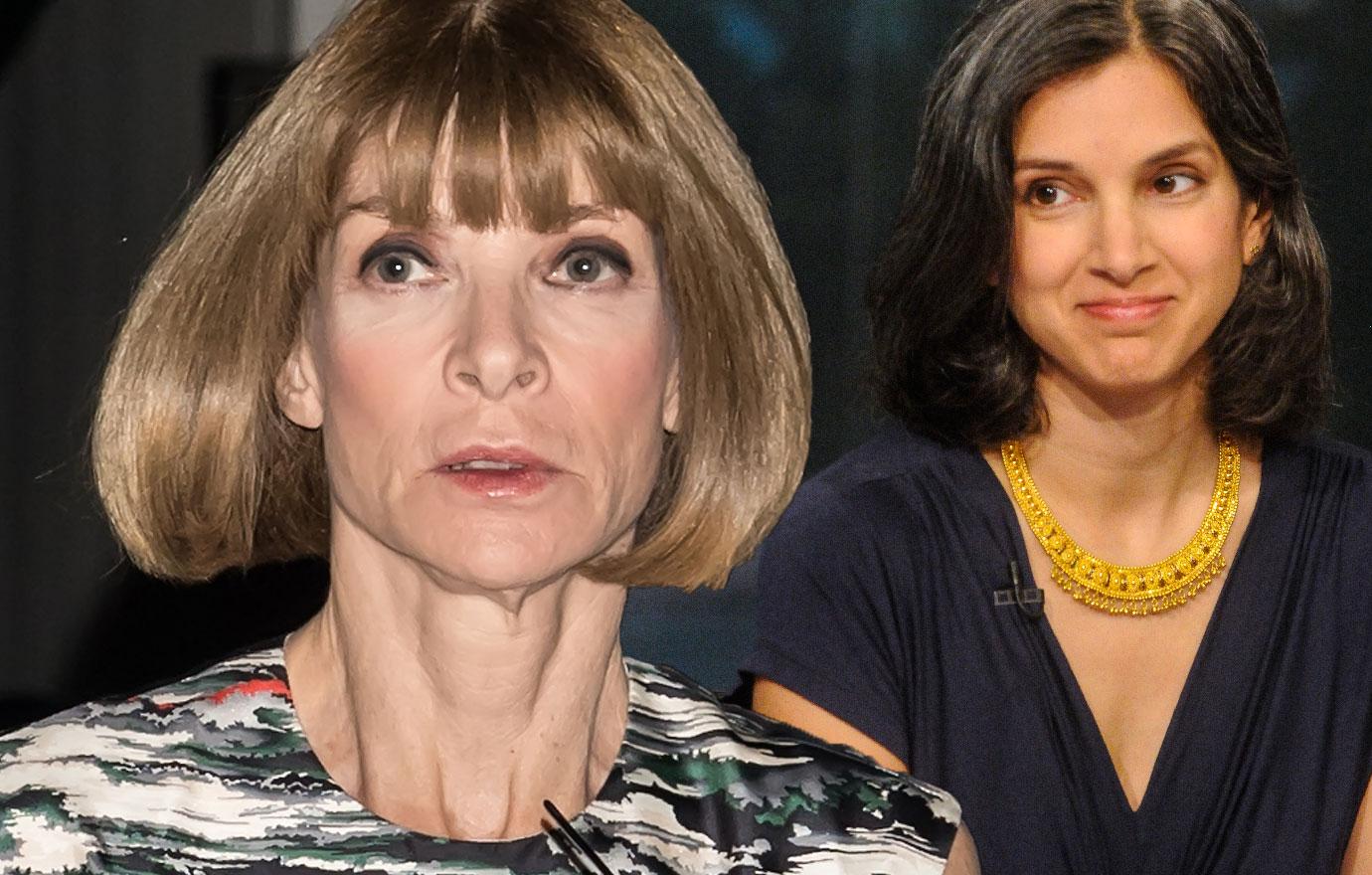 Vogue editor Anna Wintour rules the New York media roost when it comes to fashion, and according to a report, new Vanity Fair editor Radhika Jones' clothes didn't pass muster with her.
WWD has reported that Wintour, who is also Conde Nast artistic director, attended a recent meeting with Jones and other Vanity Fair staffers.
Wintour reportedly glared at Jones' tights, which were covered with illustrated cartoon foxes, throughout the staff meeting. Jones is starting her new high-profile job for the departing editor Graydon Carter on Dec. 11.
Article continues below advertisement
A fashion editor told WWD that Jones, the former editorial director of The New York Times books department, "seemed nervous. The outfit was interesting," adding that her navy shift dress with zippers was "iffy."
The source said, as WWD noted, "I'm not sure if I should include a new pair of tights in her welcome basket," because of the disapproval of Wintour, allegedly the model for the movie The Devil Wears Prada.
As The Daily Beast reported, Jones, 44, is under pressure to cut costs at the glossy magazine that's well past its heyday.
Beloved Carter, who followed famed Tina Brown in the role, spent 25 years editing Vanity Fair and now staffers and writers are "freaking out" about the new editor Jones, a Daily Beast source said. "They know that they've been on the gravy train for a long time. Clearly she's going to have to go through the contributors and weed them out."
Article continues below advertisement
With VF losing its mojo, the Conde Nast brain trust chose a woman to take command but Jones, a brainy Harvard grad, reportedly wasn't 68-year-old Wintour's choice, as she preferred another gal, former Us Weekly and Hollywood Reporter editor Janice Min.
But Jones was the favorite candidate of New Yorker editor David Remnick, who won out over Wintour's pick Min, according to the report.
Wintour is known as an ice queen and her tough-as-nails behavior at Vogue was chronicled in the documentary The September Issue.