Judge Rejects Plea Deal For 'Alaskan Bush People,' Proposes Jail Time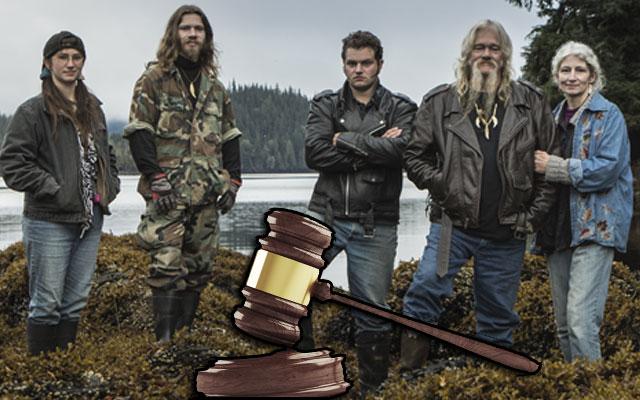 The Alaskan Bush People may be trading the great outdoors for a jail cell.
The Discovery channel reality series' patriarch, Billy Brown, 62, and his second oldest son, Joshua "Bam Bam" Brown, 31, pled guilty to one count of unsworn falsification in a plea deal yesterday following authorities' claims they lied on applications to receive government checks. Soon after, however, a judge rejected the deal, the Alaska Dispatch News reports.
Article continues below advertisement
"There needs to be a higher punishment to act as a deterrent," the Juneau Superior Court judge said, according to the newspaper. "If you knew you could catch everybody, maybe you wouldn't need to punish each of them as much."
He reportedly added that 30 days behind bars would be a suitable punishment, though sentencing has not yet taken place.
According to Alaskan court records obtained by RadarOnline.com, the family is next expected in court on December 3, Billy's 63rd birthday.
MORE ON:
Alaskan Bush People
A lawyer for the reality TV dad revealed that the father/son duo is desperate to make the case disappear.
"They're kind of TV stars. This exposure here is not good. It can't help their show," he allegedly told the judge during the hearing. "I don't know if you've ever seen their show, but it's about pioneering Alaskans, showing what it's like to live in rural Alaska, and this case would make it look like they're not these pioneering Alaskans."
As RadarOnline.com reported yesterday, Billy and Bam Bam, in addition to matriarch Ami and three others of the couple's seven children, were accused of pretending to live in Alaska full-time so they could collect payouts from the Permanent Fund Division.
In reality, the family was living in the lower 48, including Colorado and Texas, for much of 2009 to 2012.
The Brown clan was previously accused of lying to authorities when they failed to meet Alaskan hunting and fishing residency requirements on license applications.