'Dance Moms' Abby Lee Miller Rips Producers—'They Give Us Horrible Music & Themes'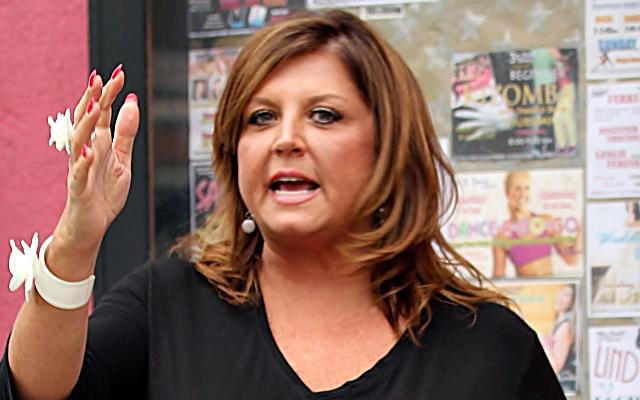 Abby Lee Miller may be in the middle of prepping for a bankruptcy fraud case, but instead of focusing on her future, she is taking swing at her past.
During an interview, the 49-year-old reality star bashed the producers of Dance Moms for directing her on how to coordinate her dance routines for the show.
"Most of my beefs are with the producers anyways," she told In Touch Weekly, "because I don't get any creative credit."
Article continues below advertisement
According to Miller, she's limited on what she is allowed to do with her ALDC team.
"These producers know nothing about dance, they've never been to a dance competition before this show" she said. "They give us this horrible music, these cockamamy, asinine themes, and I have to make it work."
As for Miller's ongoing legal problems, she couldn't speak about the case.
She did, though, explain why she filed for bankruptcy in the first place.
"In 2010 I got slapped with a notice saying I was losing my dance studio, which was my livelihood," she said. "Filing for bankruptcy was the only thing I could think of to do in that moment."
She added that the strangest rumor she has heard about herself was "that I have a bunch of money hidden somewhere!"
As RadarOnline.com previously reported, she plead "not guilty" to two counts of bankruptcy fraud, five counts of concealment of assets and 13 counts of making false bankruptcy declarations on Nov. 2.
In 2010, Miller filed for Chapter 11 bankruptcy, and is now accused of hiding over $755,000 she earned from her Lifetime show.
She is currently preparing her pretrial motions and has until March 1 to submit them.
If found guilty, Miller could face up to five years behind bars and $5 million in fines.