Who Won American Idol: Candice Glover Or Kree Harrison?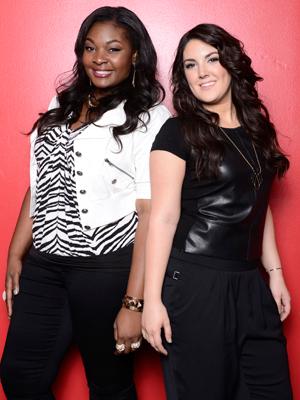 Candice Glover and Kree Harrison faced off on Thursday's American Idol finals, with one being crowned the season 12 champ.
SPOILER: Who Was Crowned Champion On American Idol?
Candice Glover is the newest American Idol.
youtube
Article continues below advertisement
The resilient talent, who was turned down after her auditions in seasons nine and 11, said through tears, "It took three years, oh my God,"
She told the AP after her win, "I always knew for some reason that it would happen if I kept going."
Candice was very emotional on her victorious night as performed her debut single, I Am Beautiful, in front of the crowd of more than 7,000. She also sang a duet of Natalie Cole's Inseparable with Idol alum Jennifer Hudson, who she said she said is a role model.
"I look up to her and, honestly, she is so successful after this show, and I really admire her," Glover said. "I finally got a chance to not only meet her but sing with her."
Watch the video on RadarOnline.com
Country upstart Kree was a good sport in the loss, saying, "I'm so proud of Candice, but for me, I'm so thankful I could even stand next to her on the finale,"