Who Was Wonderful On Dancing With The Stars' Tribute To Stevie?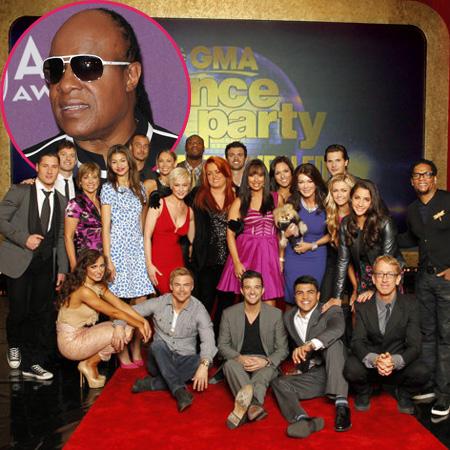 Dancing with the Stars paid tribute to the great Stevie Wonder Monday night, and one contestant found themselves on higher ground after a near-perfect routine.
SPOILER: Who Got The Highest Scores On Dancing with the Stars?
Kellie Pickler got 29 out of 30 possible points for her quickstep set to Part Time Lover, which judge Len Goodman called "the best dance he's seen this season."
Carrie Ann Inaba, who gave her 9 points, said the former American Idol contestant had "perfect posture, perfect nuance, perfect lines and perfect interpretation!"
Article continues below advertisement
Kellie also got an additional 25 points on a night all of the scores were beefed up with a group competition between her group, Team Samba (Kellie, Sean Lowe, Andy Dick and Aly Raisman).
Watch the video on RadarOnline.com
Elsewhere, the point totals for the respective dances were: Aly, foxtrot, 52 (27 individual, 25 group); Zendaya, cha cha, 51 (29, 22); Ingo, tango, 46 (24, 22); Jacoby, quickstep, 45 (23, 22); Sean, samba, 46 (21, 25); Andy, samba, 43 (18+25); Victor, rumba, 40 (18, 22).
Fun fact: Wonder's 1980 single Master Blaster (Jammin') flows seamlessly as a "part two" of Bob Marley's classic, Jamming.
Dancing with the Stars returns Tuesday at 9/8c on ABC.