Wife Divorcing Husband Who Secretly Filmed Her Crazy Temper Tantrum & Showed It To The World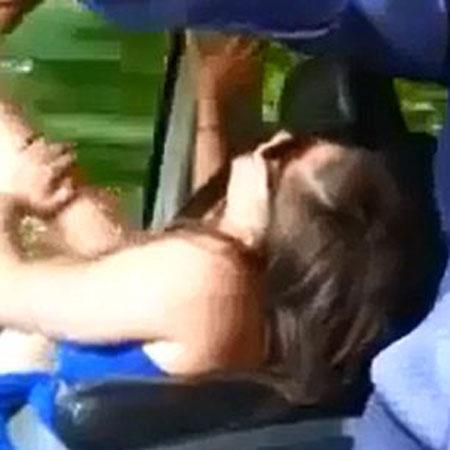 In a case where we all could have seen it coming, Jim and Whitney Mongiat -- the Tennessee couple whose nasty argument went viral -- are headed for divorce court.
It all started when the couple of 15 months were headed on a weekend trip to the lake, when Jim had a change of heart about going. This set off Whitney's temper, as she had an epic tantrum, and Jim got it all on camera.
In the clip, Jim tells his wife, "It's my day to get sh** done too, and you're acting like an 11-year-old who didn't get the toy from Wal-mart," to which she said, "You are because you're not taking your wife out on the lake that we've spent money for …
Article continues below advertisement
"You have to stop and get me some cigarettes! I'm about to go crazy! I never get my way! I just want one day when I get my way!"
Watch the video on RadarOnline.com (Language is Explicit)
He subsequently uploaded the clip to YouTube, it went viral attracting media attention, as both have spoken to outlets in the wake of the domestic dispute. Jim told Gawker he doesn't second-guess his choice to upload the personal clip, and that her tantrum was commonplace in their relationship. She said that Jim bullied her and brought upon the tantrum with his actions.