Another Fast Food Meltdown! Wendy's Customer Goes Berserk When Cheese Is Put On His Burger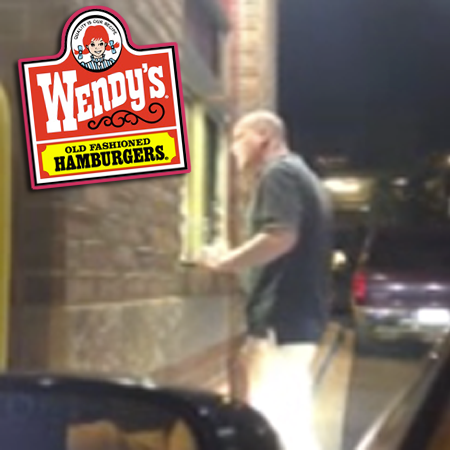 Something about fast food is apparently bringing out the worst in both customers and employees lately!
A new epic meltdown is caught on tape, taking its place in the Fast Food Hall of Infamy that seems to be growing more crowded by the day.
The latest bizarre incident shows a man standing at a drive through window at Wendy's, incensed that the hamburger he ordered had cheese on it!
"Is there cheese in hamburger? There's NO CHEESE in hamburger," the man rants, and then explains in a lecture worthy of Hamburger University, "When you have a cheeseburger you have a cheeseburger. If you have a hamburger you have a hamburger."
Article continues below advertisement
And when you have an angry customer, it appears it doesn't matter what you say because this guy just gets more and more worked up!
"Listen, I'm losing my sh*t because this has happened the past three times I've come," he says after forcefully pointing out his Bad Burger didn't even have onions or bacon, as requested.
Waving his arms wildly, he points at the unseen worker while demanding his money back, then curses twice.