Shooter Gets Bizarre Tombstone Tattoo With Victims' Names After Attempted Murder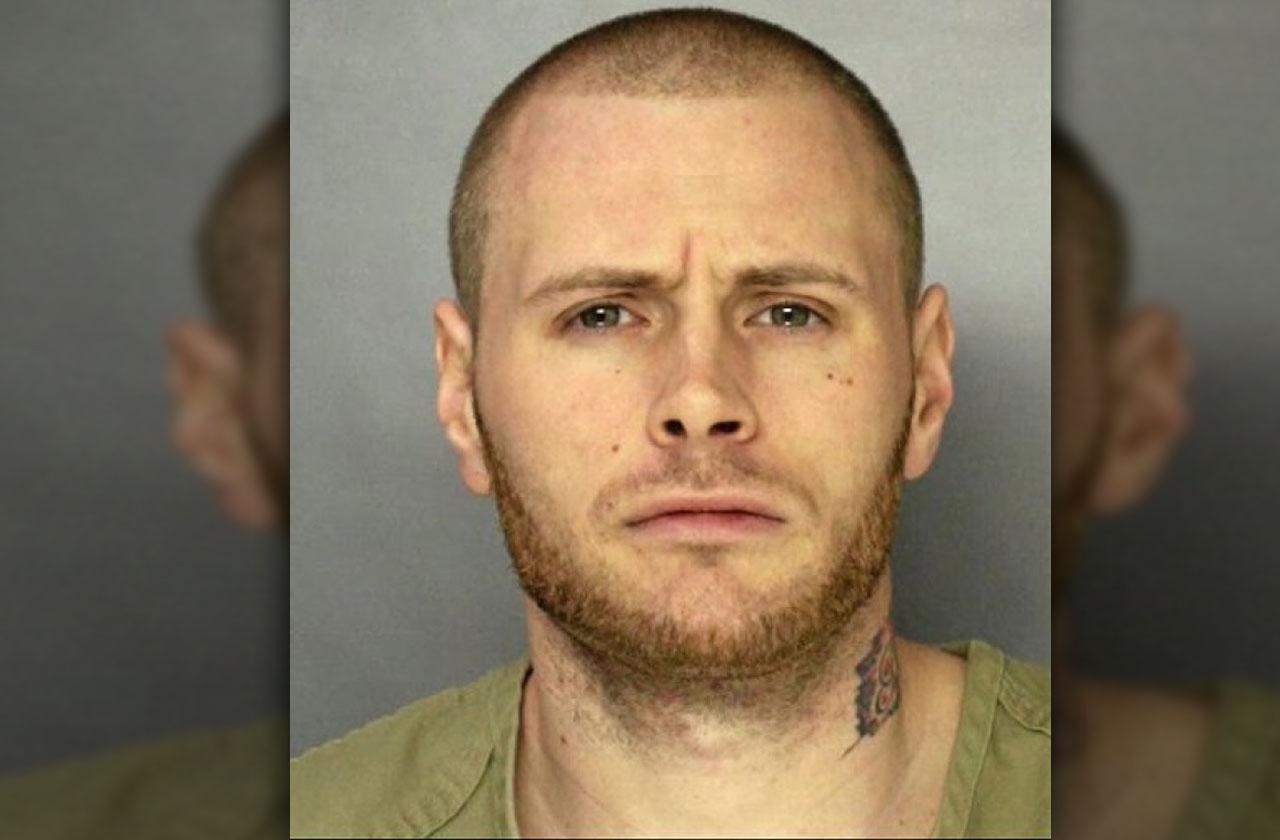 Scott Sargent, 33, opened fired on a group of police officers outside a Pennsylvania Walmart in 2015. While he previously denied claims that he had tried to kill the cops, this Thursday during his sentencing, he arrived sporting a new tattoo of five tombstones baring his would-be-victims' names.
While Sargent failed to kill the police officers during his vicious shooting, a judge claimed that his new ink perfectly demonstrated the monstrosity of his intensions.
Article continues below advertisement
"We learned that he received a tattoo with five tombstones with the names of his victims that survived his attack, with a skeleton skull over the tombstones," prosecutor Jarrett Ferentino said this Thursday, adding that in his 15 years as a prosecutor he had never seen a criminal do something so bizarre.
"I thought the tattoo was deplorable. I think it's disrespectful but it speaks volumes of who he is and what his intentions were that day," he concluded before announcing the attempted-murderer's sentencing.
This past October, Sargent was found guilty of nearly two dozen charges stemming from the shootout. The charges included attempted murder of a police officer, aggravated assault and reckless endangering, according to reports.
Sargent – who refused to speak during his latest trial – now faces a minimum of 179 years in prison and a maximum of 358 years.
"He failed to put them the officers in their graves… I want him to be reminded every single day those individuals are why he's spending every day in jail," said Ferentino.
Article continues below advertisement
After learning of the horrific tattoo, Police Officer Brian Bouton – who was shot by Sargent but survived – said, "The rest of his life he has to look at our names on his arm and remind him that he's incarcerated and doesn't have the freedom and that he failed his mission."
Fellow Police Officer Alan Gribble – who was also shot by Sargent – called the tattoo "pathetic," according to The Citizens' Voice, adding that when he first heard of it, he thought it was a joke.
Sargent 's lawyer claimed the recent death of his client's mother is what caused him to act "recklessly" in 2015. He claimed the criminal never attempted to kill anyone.
Scott Sargent will likely spend the rest of his life in jail.
We pay for juicy info! Do you have a story for RadarOnline.com? Email us at tips@radaronline.com, or call us at 800-344-9598 any time, day or night.