Video Val Kilmer Cancer Scare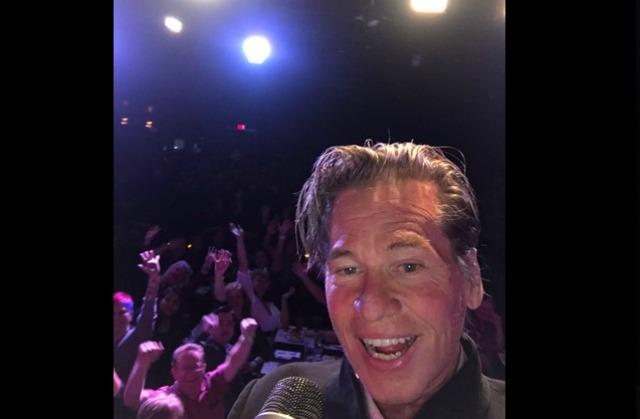 A shocking new video of a slurring Val Kilmer suggests the star has a long way to go on his road to recovery from a cancer scare.
The video, obtained by People, shows Kilmer speaking with fans attending a screening of his film, Cinema Twain, at a comedy club in Irvine, Calif., on March 29.
In a lengthy Facebook post last November, the Top Gun star shot down reports that he was battling cancer, claiming that he'd been treated at UCLA "for a lump in my throat" but had "no cancer whatsoever." But then pal Michael Douglas said in an interview that they'd both suffered from "the same thing," which would be tongue cancer.
Article continues below advertisement
As RadarOnline.com reported, Kilmer blamed the debilitating illness for ending his performance tour of Citizen Twain, the one-man biographical stage show that he also wrote and directed.
Kilmer produced a directed the film version of the show, Cinema Twain, to take on tour at comedy clubs across the U.S. over the next few months, and is following up the screenings with question-and-answer sessions.
As Wednesday's Irvine Improv gig showed, the eight-city tour could be a challenge for the 57-year-old actor, who recently rasped to The National ENQUIRER, "I'm a lot like Frankenstein, talking like this."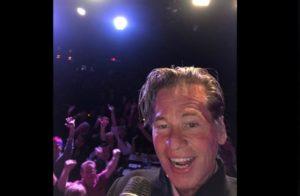 "I wrote nice things about Cate Blanchett on Twitter and now I'm a pervert," Kilmer told the laughing crowd. The actors both appeared in director Terence Malick's art-house film Song to Song and co-starred in 2003's The Missing.
In Kilmer's Blanchett tweets he recalls being so "dazzled" watching the "superstar" actress pick up a shovel in their scene together that "I forgot my line."
"I don't know why loving an actor that's so talented is creepy," he told the crowd. "But I guess I'm creepy."
Watch the video and let us know, do you think Val Kilmer is more sick than he's letting on?