Vicki Gunvalson Confronts Brooks Ayers About New Girlfriend Rumors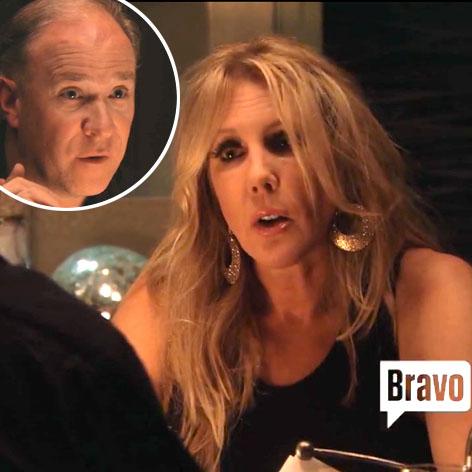 In a preview for the upcoming episode of the Real Housewives of Orange County, Vicki Gunvalson confronts her ex-boyfriend Brooks Ayers after Lauri Peterson tells her that Brooks is dating a cocktail waitress, and RadarOnline.com has the sneak peek.
"So I have to tell you before we went to Canada, Lauri told me that you have been dating somebody else," Vicki tells Brooks over dinner.
"And so I literally thought somebody socked me in the stomach because I thought you were just doing it to get me jealous. But now I hear the truth that you really are seeing somebody else."
Article continues below advertisement
Brooks claims that these statements are lies.
"Hear the truth?" he asks. "There's no truth to that. I don't know what you're talking about."
Vicki returns, "Well, are you dating a cocktail waitress?"
"No there's no cocktail waitress," Brooks replies. "I'm not dating anyone steady at all, okay? I didn't do anything."
According to Lauri, Brooks met his new girlfriend at a poker party where he was throwing hundred dollar bills around like it was no big deal.
Brooks' response to that?
"Listen, I'm a big tipper," he says. "I'm trying to stay far away from your group of friends. I don't need something blown out of proportion again."
Vicki now believes Brooks and thinks that Lauri lied to her.
"Why am I not going to believe him?" she says.
"We were broken up. It's not like he was cheating on me, so he had full rights to say, 'Yes, yes, yes.' And he said, 'No, no, no. Now I know Lauri is lying again."