Was V. Stiviano Lying About Donald Sterling In Her Barbara Walters Interview? Body Language Expert Says She Was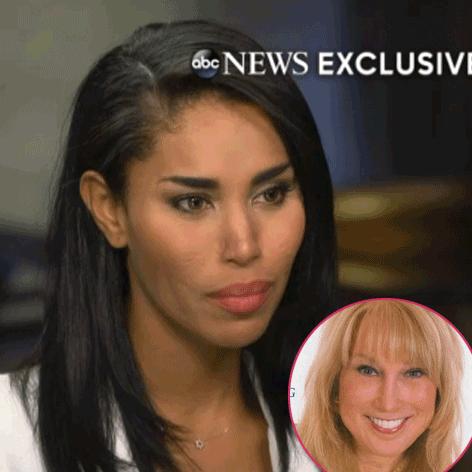 V. Stiviano's blockbuster interview with ABC's Barbara Walters about her relationship with Los Angeles Clippers owner Donald Sterling was full of deception and outright lies says renown body language expert, Dr. Lillian Glass.
"She says many things which contradict herself. She even incriminates herself and Donald as she says she is being paid off the books. Her slow and labored speech, eye shifting, lip licking and shoulder shrugging show that she is being manipulative in answering Barbara Walter's question's however the truth leaks out," Dr. Glass wrote on her blog Saturday.
Article continues below advertisement
"We see an incredible amount of signals of deception when she says that Donald is traumatized by the things he says.," Glass adds.
Glass also believe that Stiviano and Sterling did have a sexual relationship. "Barbara asks what is the biggest misconception about her. She gives a genuine and broad smile as says 'That I'm a mistress.' That says it all in my view that she has revealed that she is indeed a mistress."
Do you agree that Stiviano lied during her interview? Tell us in comments.