Usher Fights Back Against One Woman In Herpes Scandal After Settlement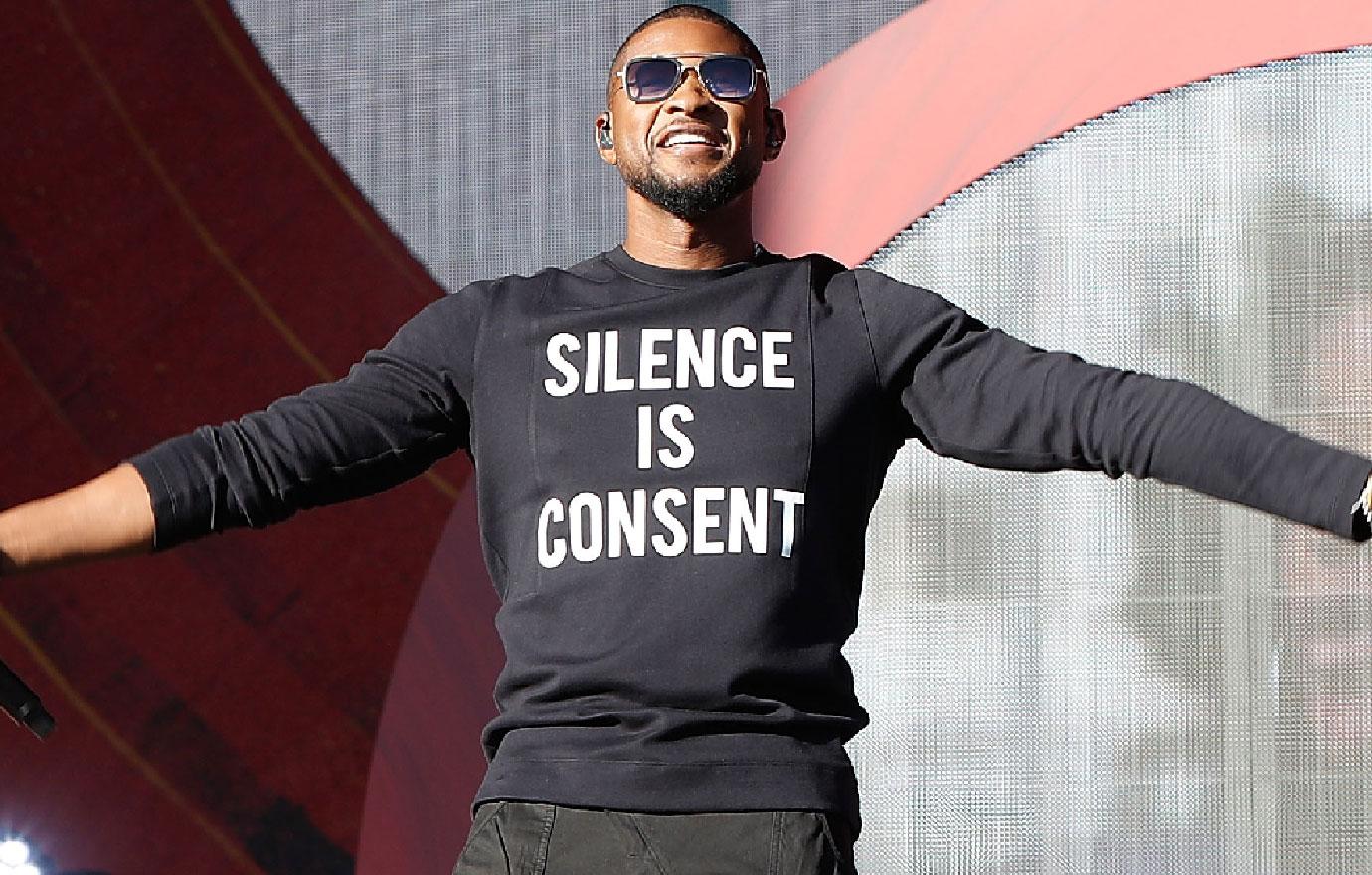 Usher is insisting one woman involved in his herpes scandal is a liar, a new report says.
After Radar exposed how the singer settled with one of his accusers in a world exclusive, he's privately denying another woman's claims.
As the Daily Mail reported, sources close to Usher said he contends that he never hooked up with Quantasia Sharpton at the Days Inn in Atlantic City, New Jersey because he was on the verge of getting engaged to Grace Miguel in November 2014. They married in 2015.
Article continues below advertisement
Last week, Usher was sued by a group of individuals for allegedly exposing multiple people to herpes without disclosing he had the virus.
One of them was Sharpton. And a former hotel employee claims to have seen Usher there in the night in question at the same time as Sharpton, 21, who is suing him for allegedly exposing her to herpes.
But the singer, 38, reportedly saying he was too busy falling in love with his now wife, his manager Miguel, to have slept with Sharpton.
Usher hasn't responded publicly to any of the lawsuits against him, but insiders say he's insistent that nothing happened between him and Sharpton.
At a Monday press conference, Sharpton claimed Usher had sex with her and didn't tell her he had herpes.
But Usher had a big travel schedule during that time and some of Sharpton's story is questionable.
Sharpton claims the star came to her hotel room after she gave her number to a member of the singer's entourage and Usher called her.