NBC Releases First Promo For 'The Tonight Show Starring Jimmy Fallon,' Hypes Show's 'Tradition'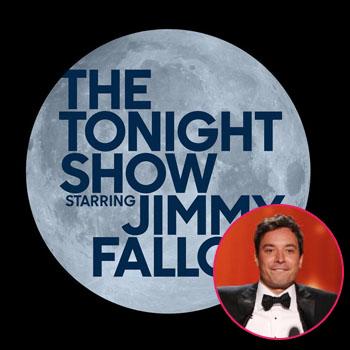 February 17 will mark the changing of the guard with Jimmy Fallon taking over from Jay Leno as host of The Tonight Show , and NBC has just released its first video promoting the big event.
Hyping the late night talker's "tradition," the video includes segments of every host through the years, even the short-lived Conan O'Brien stint, and appears to want to send a message that this is a smooth transition from Leno to Fallon.
Article continues below advertisement
Fallon's ability to do comedy sketches is featured, including one he did with President Barack Obama.
Are you looking forward to the new Tonight Show Starring Jimmy Fallon? Tell us in Comments.
youtube=https://www.youtube.com/watch?v=jjTKhRamYHc&w=640&h=360