Teenage Dream: Talented Contestant, 17, Has The Voice's Judges Bickering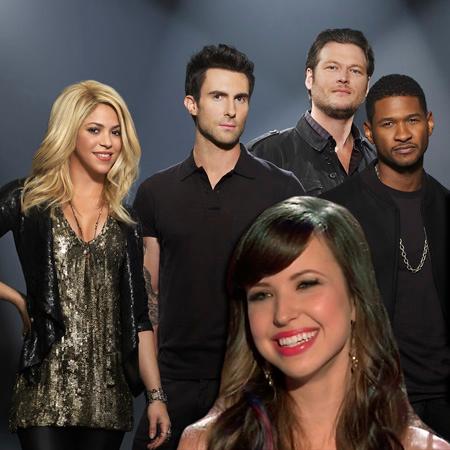 Article continues below advertisement
"I know you're new at this, but it's terrifying how good you are," Adam told her, while Blake said, "I am fascinated by your voice."
Berry cited Blake's wife Miranda Lambert as one of her biggest influences and Blake, riffing off the connection, showed off his wedding ring and told her, "I'm actually married to Miranda Lambert!"
Shakira tried to sell herself saying of Adam and Blake: "These guys, three seasons already, they're jaded -- they're almost deaf. You want to be with someone who is fresh and hungry."
Adam continued the sales pitch, saying, "Go with the person who believed first" -- as he was the first judge to buzz in -- which Blake reacted to by coughing, "Bull****!"
At the end of it, Savannah stayed closest to her roots, picking the award-winning king of her genre, Shelton.
"This is seriously the hardest part: I think I'm going to have to pick Blake," Savannah said. "This is the moment I've been dreaming about."