The Voice Premieres: Is Michael Jackson Protégé Judith Hill The One To Beat?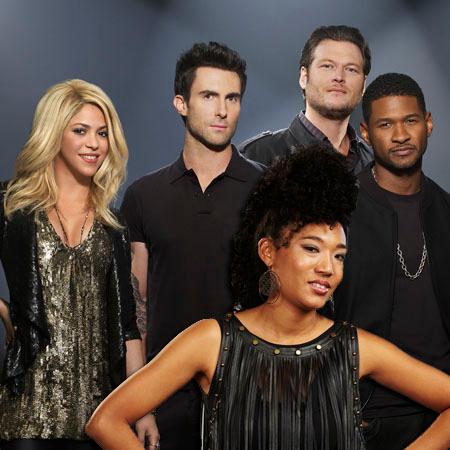 Article continues below advertisement
The moment Hill started singing, Blake and Adam IMMEDIATELY turned their chairs around; Shakira waited until thirty seconds into the performance, while Blake punched in at one minute and five seconds.
youtube
"You are the first person that's ever come on this show and done a Christina song as well as Christina Aguilera," Adam gushed after her performance. "As far as I'm concerned, I'm running for President right now," Adam said, referring to how much he wanted Hill on his team.
However, Usher was ready with this clever comeback: "But I'm looking for the first lady, because he woulda never made it without her."
VIDEO: The Voice's Adam Levine On Christina Aguilera: 'We Bicker Like Brother And Sister'
While all four mentors gave Hill the hard-sell for why they should pick his or her team, in the end, she went with Levine, becoming his first team member.
When the show finished, Blake led the pack with three team members, followed by both Usher and Shakira with two members, and Adam with only Hill for now.
Fans of Jackson may also recognize Hill from her moving performance at the King of Pop's memorial service, when she sang his 1991 hit, "Heal The World."
youtube
The Voice airs Mondays and Tuesdays at 8/7c on NBC.