Two Contestants Wow All 4 Coaches On The Voice!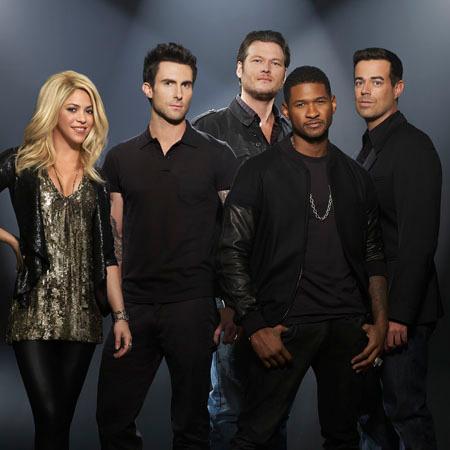 Adam Levine, Blake Shelton, Usher and Shakira were again fishing for big talent on NBC's The Voice Monday night, and came up with a few nice catches.
Usher grabbed a rising star in Ryan Innes, a 31-year-old Utah lounge singer who dazzled with an acclaimed rendition of John Mayer's Gravity, that had all four judges turning their chairs around.
"Ryan's got soul," Shelton said, adding that Innes' outing was was "the most fun he had listening all day."
Article continues below advertisement
"You shook this room, man," Usher said, calling his a performance of "soul and true substance."
"I just hope that you give me an opportunity to be your coach," he wished, which Ryan granted, choosing the star-maker who was instrumental in Justin Bieber's success.
The night's other big breakout was Sasha Allen, a 30-year-old mother-of-two who nailed her rendition of the Dixie Chicks' Not Ready to Make Nice to such an extent that all four turned around.
"You are magic and you have an unbelievable natural God-given gift that I really want to be a part of," said Adam, who Sasha chose as her mentor.
Also noteworthy was Mary Miranda, an Albuquerque native originally from Cuba, who impressed -- and eventually selected -- Shakira with her performance of Selena's Como la Flor.
"From the moment you started the song with that long, extended note," the Hips Don't Lie singer said, "I knew I was in front of something really, really big."