'Superficial' Teresa Giudice And Caroline Manzo Go Postal During RHONJ Reunion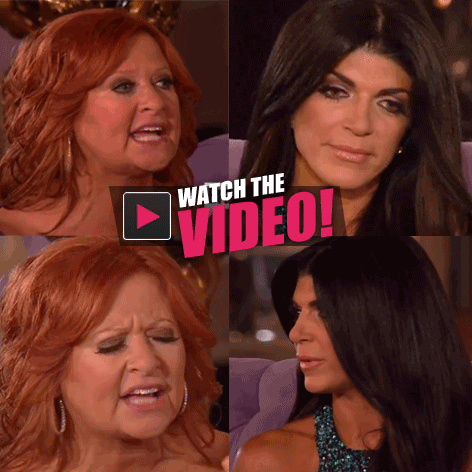 Good news: there's no table tossing in the second part of The Real Housewives of New Jersey Reunion Special. Bad news: Teresa Giudice and Caroline Manzo still HATE each other!
The women were supposed to be patching things up but when Manzo calls Giudice out for ruining the progress they've been making in their relationship, all bets are off.
And Giudice can't let it go by just blaming Manzo for their troubles. "The only person who didn't jump on the bandwagon was Jacqueline Laurita ," she screams.
Article continues below advertisement
That sends Manzo over the edge, insisting that just because she made the "observation" that Giudice is "superficial," it's no reason to start World War III.
You can watch a sneak peek of the episode HERE:
The Real Housewives of New Jersey airs on Bravo, Sunday 8/7c.