Laurene Powell Jobs Speaks For First Time About Husband Steve Jobs, 'We Miss Him Every Day'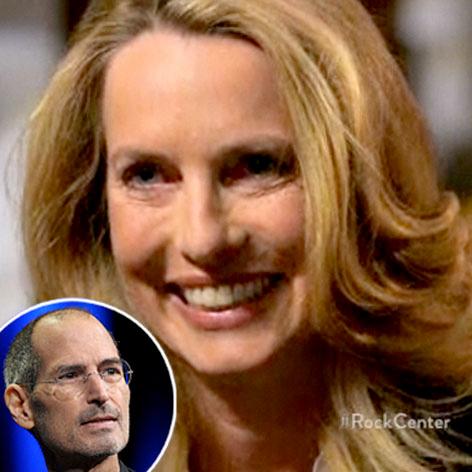 Steve Jobs' widow, Laurene Powell Jobs, is speaking out for the first time since the Apple founder's death.
"We miss him every day," Laurene said in an exclusive interview with Brian Williams on NBC's Rock Center.
Her interview was intended to promote a documentary about immigration reform, The Dream Is Now, she made with filmmaker Davis Guggenheim of Inconvenient Truth fame.
But the conversation also included talk of her late husband.
Article continues below advertisement
"His private legacy with me and the kids is that of husband and father," she said.
She'll never speak about Jobs' death; that was a condition of the interview, Williams revealed. But how Jobs changed the world is another thing.
Married over 20 years, the couple had three children.
"Steve has a public legacy and a private legacy. In the public, we see the products that he created that he cared so deeply about that changed all of our lives in the way we function and communicate. What he wanted to do in his life was to create tools that allowed people to work at the highest levels. And I think he did that.
"Having the body of work surrounding us is a beautiful reminder, and I find it touching and inspiring for me that I continue to do what I'm most passionate about and I hope my kids feel the same way."
"That legacy," she said, "is beautiful for me to live with."
Visit NBCNews.com for breaking news, world news, and news about the economy