'Stefon' Runs Off To Marry Anderson Cooper In 'SNL' Send Off To Bill Hader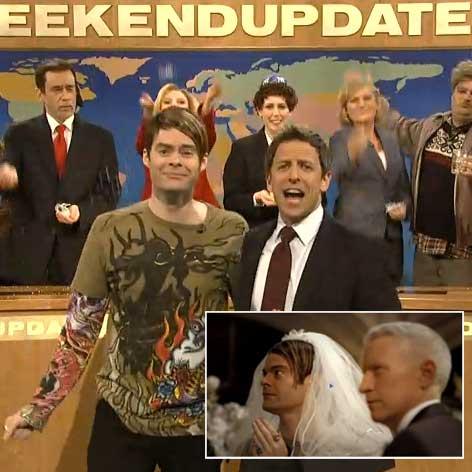 Bill Hader brought his 'Stefon' character back to life for his farewell performance on Saturday Night Live.
During an appearance on Weekend Update, Stefon runs off after telling Seth Meyers he's leaving to marry another man.
In a scene straight out of The Graduate, Meyers races to a church where he finds Stefon about to wed Anderson Cooper!
A fight pursues and Meyers brings Stefon/Hader back to the SNL set where he gets a send-off suitable for one of the funniest performers in the show's history.
Article continues below advertisement